Spousal support (alimony) in Ukraine – lawyer in Kiev
Cost of services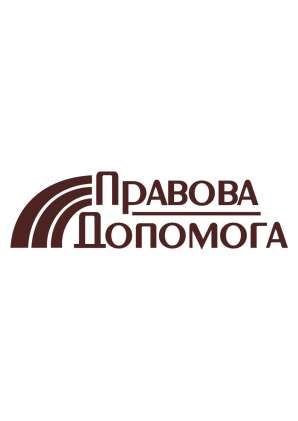 Reviews of our Clients
General director Skibinskiy V., Yokogawa Electric Ukraine Ltd.
Yokogawa Electric Ukraine Ltd. recommends Vladimir Gurlov and his team of lawyers as a reliable legal partner and advisor for foreign businesses in Ukraine...
Chief ophthalmologist of Ukraine, Oksana Vitovska, All-Ukrainian alliance of ophthalmologists
We would like to express sincere gratitute to the team of Law firm "Pravova dopomoga" and personally to Volodymyr Gurlov for professionalism and purposefulness in your work.
President Tedeev E.S., Ukrainian wrestling association
Ukrainian wrestling association would like to express its sincere appreciation to the team of Law firm "Pravova Dopomoga" for mutually beneficial cooperation
G. Zeynep Kucuk, SANOVEL ILAC SAN. ve TIC. A.S.
Helped with the liquidation of a foreign representative office in Ukraine
Partner, Denis Y. Lysenko, Vasil Kisil & Partners
... we would like to express our respect and gratitude for the fruitful cooperation.
... our work on joint projects assured us of your high level of professionalism

General director I.Logvinenko , Bravo Airways
Bravo Airways company expresses its gratitude to law firm "Pravova Dopomoga" for high quality and timely provision of legal services.

L. Chervonyuk, LLC "Vitalux"
Vitalux company highly appreciates results of cooperation with Law firm "Pravova dopomoga", can characterize it as a reliable partner and based on personal experience is ready to recommend it to interested persons...
General Manager Stashkevych I.Y., LLC "Trading company" Rud"
We would like to indicate that law firm "Pravova Dopomoga" has become a reliable partner for legal services provision and we can recommend it as a team of qualified professionals who are easy and pleasant to deal with
What we offer
Analysis of the grounds for collecting alimony from the spouse;
Preparation of a statement of claim for the recovery of content;
Participation of a lawyer in court hearings on alimony from husband to wife or vice versa after a divorce.
We are ready to help you!
Contact us by mail [email protected], by phone number +38 044 499 47 99or by filling out the form:
In some cases, one of the spouses has the right to alimony after the dissolution of the marriage. It so called

spousal support or alimony after divorce



The lawyers of our company provide legal services for the collection of alimony for the maintenance of spouses.

Additional information about applying for alimony for an ex-wife or husband
After the dissolution of the marriage, one of the spouses has the right to maintenance if he or she became incapable of work before the dissolution of the marriage or within one year from the date of dissolution of the marriage and requires material assistance and if his or her ex-husband/ex-wife can provide material assistance.

One of the spouses has the right to maintenance also when he becomes disabled after one year from the date of dissolution of the marriage, if his disability was the result of unlawful conduct of his ex-husband/ex-wife during the marriage.

If, at the time of dissolution of the marriage, the wife/husband has no more than five years left until the statutory retirement age, she/he will be entitled to maintenance beyond that retirement age, provided that she/he has lived together for at least ten years.

You can get information on how much does the spousal support services from lawyer cost in 2019 from our contact center.

Spousal support during marriage or

pregnancy

and after divorce, if the family has kids:

how does it work?



If, due to a child's upbringing, housekeeping, care for family members, illness or other circumstances of significant importance, one of the spouses has not had the opportunity to receive an education, work, or hold a relevant position, he or she is entitled to retention due to the dissolution of the marriage and if he or she is considered capable of work, provided that he or she is in need of material assistance and that the former husband, ex-wife, may provide support.

The wife with whom the child lives is entitled to maintenance from the husband, the father of the child, until the child reaches the age of three.

The man with whom the child lives has the right to maintenance from his wife, the mother of the child, until the child reaches the age of three.

The right to maintenance in this case continues for three years from the date of dissolution of the marriage.

If You want to know more on how many years spousal support must be provided or will there be a support if the couple wasn't married - contact us!

Wife's (husband's) support for divorce
Divorce is an unpleasant case as itself. And when the need to solve a monetary issue is added to the case, the situation can get heated up to the limit.

In such situation, the assistance of a lawyer can be nessesary. Moreover, the qualified lawyer with experience in this area, can assess the entire situation and suggest the best solution. That will help to solve the issue not only faster, but also with less stress.

The issue of alimony wife / husband often requires the presence of a third party to minimize conflicts and more effectively resolve the issue. It can be extremely difficult to convince a wife/husband on her own, without a strong word from a person who knows the legal background. As well as to understand the possible ways of solving the issue.

Our company has been working in the legal services market for more than 10 years, which allowed us to accumulate a large stock of knowledge and experience.

In addition to the knowledge that can be applied to almost any legal problem, we have accumulated and developed our own quality standards that help us to make the solution of any issues simple, safe and effective.

Among our standards:

Reliability. If we take on a task, we do it. There are no delays or downtimes with us. We are not interested in cases that last for months or even years. We prefer to improve our efficiency in a systematic way and solve problems quickly and efficiently.
Focusing on the goal, not the task. Thanks to the wide experience of our lawyers, we can assess the whole situation and focus not on one task set by the Client, but on his main goal. Experience will also tell us what an optimal positive result can be achieved in each individual situation.
Simplicity. We are not trying to make the situation even more difficult. With us it is simple and clear, because we explain each situation in the most accessible way.
Deep legal expertise. Our lawyers have knowledge in a variety of areas of law. This knowledge helps them to solve problems more effectively through a comprehensive approach to the solution.
Minimal immersion in the process. If you do not want to be pulled on the issues of case management, we can minimize your participation in the process.

If you want to know more about such issues as alimony in marriage for the maintenance of a wife in Ukraine, alimony to a disabled wife in case of divorce or other difficult issues in this area - we are ready to give you all the information. We will provide maintenance for the wife or husband after the divorce with your minimum participation.