Anastasiia Nekypila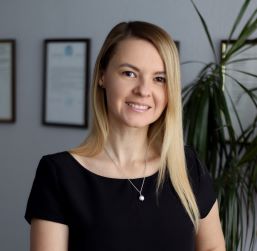 Position: Sales Manager
Education: Kiev National Economic University. V. Getman
Knowledge of languages: Ukrainian, Russian, English
Email: [email protected]
Dialing "Pravova Dopomoga" number, there is a very high probability that you will hear her voice first. Anastasia is a creative and positive person. Loves non-standard tasks and helps to solve them.

If you have an interesting and creative business idea, or a "star problem" that you do not know how to solve, or you want to understand how to organize your business correctly, you can be sure that this is exactly the person who will make every effort, to help resolve your issue.

Anastasia is a sales manager with vast experience, able not only to listen to your task, but to help you determine the true need, after which she will suggest the best way to achieve it.
Write to the author