Main
Club of hoteliers and restaurateurs Hoteliero
Club of hoteliers and restaurateurs Hoteliero
Law firm "Pravova Dopomoga" is a partner and legal advisor of Hoteliers and Restaurateurs Club Hoteliero (hereinafter - Club) since 2011.

Our lawyers advise the Club on matters related to business activities and also appear as legal advisors on key events of the Club.

Moreover we have prepared a contractual framework for the first national prize in the field of hospitality – Hospitality Awards.

We enjoy the fruitful cooperation with the Club which constantly allows us to monitor issues that are of interest for top people of restaurant and hotel business in Ukraine as well as to take part in development of their solution algorithms.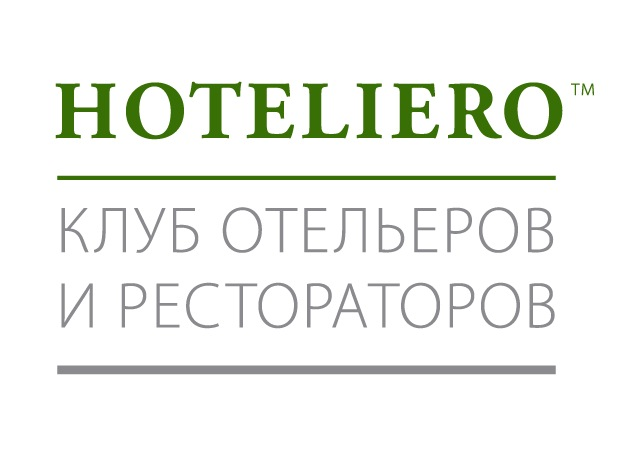 Club of hoteliers and restaurateurs Hoteliero® was founded on September of 2009. Ever since that time there have been organized more than 20 events. They include 2011 first national prize in the field of hospitality – Hospitality Awards that the Club initiated and organized.
The purpose of the Club is to unite top people of Ukrainian and international companies in the field of HoReCa, managers and owners of hotels and restaurants, real estate development companies, experts of the market and also to enhance the positive image of Ukrainian hospitality on the international level. At each of club's events we want to create a comfortable environment in which it is always interesting for our members to discuss a topic and share their vision of a problem as well as experience of how to solve it.
Reccomend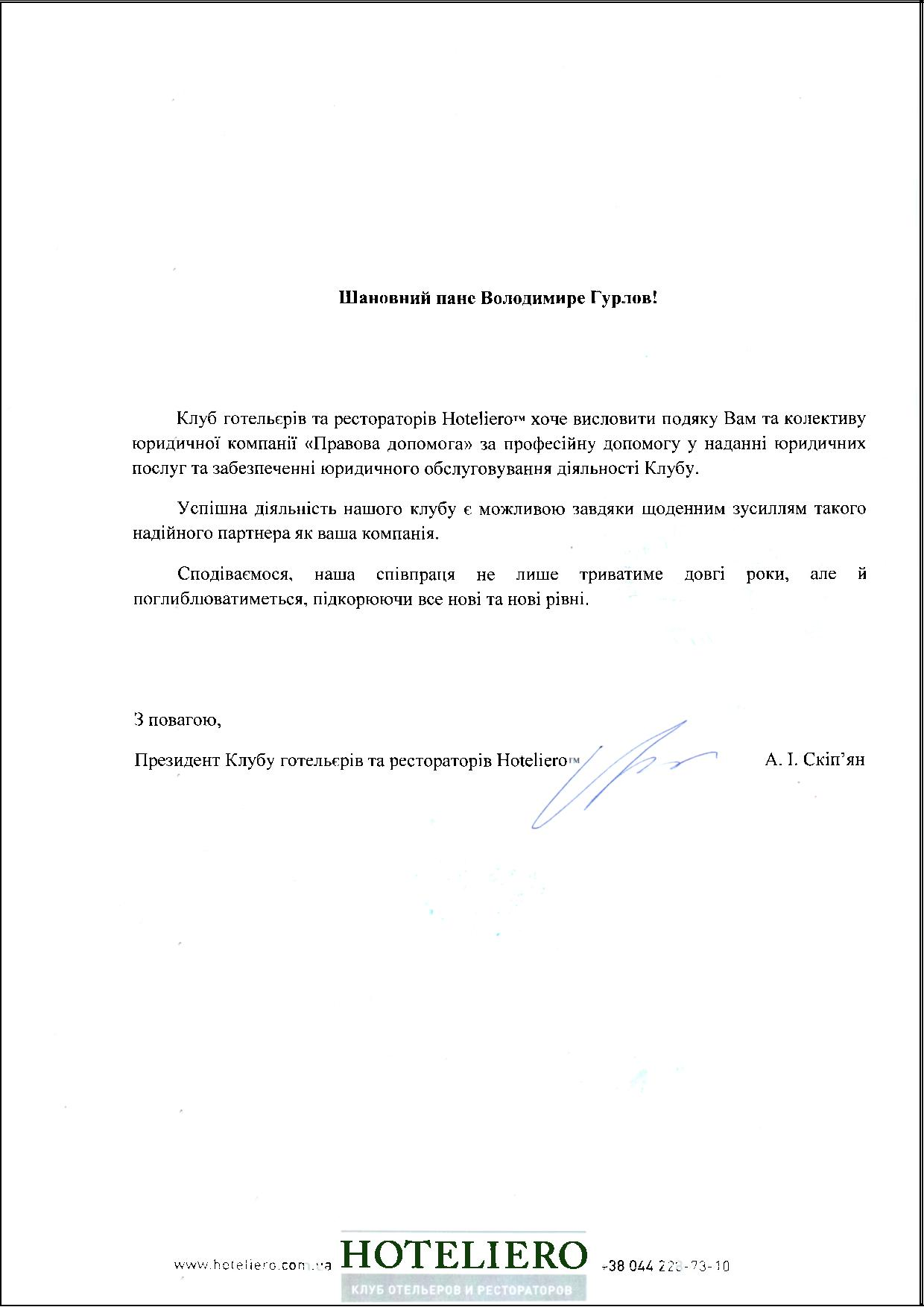 Letter of appreciation
Dear Volodymyr Gurlov!

Club of hoteliers and restaurateurs Hoteliero ™ would like to thank you and team of law firm "Pravova Dopomoga" for professional assistance in provision of legal services and legal support of the Club's activities.

Successful activities of our Club are possible due to daily efforts of such a reliable partner as your company.

We hope that our cooperation will not only last for many years but will also extend and conquer new levels.

With the best regards,
President of the Club of hoteliers and restaurateurs Hoteliero™ A.I. Skipyan