Written request of law enforcement bodies and notice – relevant aspects of possible reacting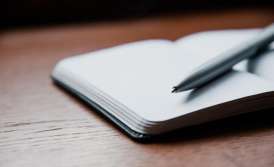 The fact that a new Criminal Procedural Code of Ukraine entered into force is related to a range of innovations which should be understood and accustomed not only by business entities but also by law enforcement representatives. The fact is that a number of transitional provisions of the Criminal Procedural Code enable to legally deny requests of law enforcement bodies to provide documents or explanations with compulsory attendance and therefore will save time and probably money.

In general algorithm of reacting to written or verbal communication with law enforcement bodies is still the same (link at the article) though some special features should be taken into consideration. The criminal cases that remained in court proceedings when a new Criminal Procedural Code entered into force will stay in proceedings of the same bodies, despite the fact of investigative jurisdiction alternation. The same situation is with operative-detection activities cases.

In practice this means that it is possible to receive a written request from a law enforcement body that does not have a case in its proceeding any more. The key aspect in this case that determines eligibility of a request is the time when the proceeding was opened and operative-detection activities were started.

Also when determining eligibility of written requests it should be considered that operative-detection, investigative actions and procedural actions that had started before the time when the new Criminal Procedural Code entered into force will be performed according to the previous regulations that will predetermine law enforcement body competence.

The special features of law enforcement activities mentioned above relate to their written and oral notices to provide explanations or copies of documents. It should be reminded that not every such written or oral invitation is compulsory. It may become important when it comes to engagement of a businessman or company officials to participate during criminal or operative-detection proceedings.

As for today the legislation defines notices issued by investigator, public prosecutor, investigative judge to be compulsory which is stated in Section 2 of the Criminal Procedural Code of Ukraine.

Upon receiving such a document it is necessary to pay attention not only to its eligibility but also to the procedure of its delivery since the absence of appropriate confirmation from a law enforcement body on individual receiving the notice will help to avoid any possible consequences if you do not show up after such notification.

An innovation is that legislation allows law enforcement representatives to send a notice via e-mail, fax, phone or telegram. As an appropriate confirmation of person's acknowledgment with the text of notice it may be used not only video of such document delivery, but any other information. For example a court may recognize as appropriate confirmation a notification about e-mail being read when notice is sent via e-mail and audio record if it was provided via phone.

Valid reasons of absence will play a positive role and a written notification to law enforcement bodies may play the key role in changing the time of proceeding to a more favorable one.

Base on the fact that structure and competence of law enforcement bodies in Ukraine is being changed to fit European standards we have a situation when activities of the Ministry of Internal Affairs, the Security Service of Ukraine, Public Prosecutors Office and the Ministry of Revenues and Duties are at least complicated and in some cases are actually impossible to be performed. It is explained by the fact that these bodies officials as for today do not have a clear understanding what and how is it allowed to do by the legislation. Therefore legally appropriate response to a written request of law enforcement bodies or a notice issued by an investigator, state prosecutor, investigative judge with explanation of reasons which disable a company or a particular businessman to perform the required actions is still the most optimal form of reacting.
We are ready to help you!
Contact us by mail [email protected], by phone number +38 044 499 47 99or by filling out the form: