Rental of real estate and simplified system of taxation: how to work around limitations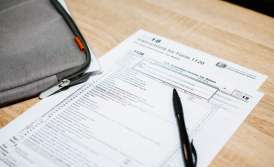 Since the 1st of January 2012 sole traders that use simplified taxation system will be significantly limited in their ability to rent residential and non-residential as well as land plots. But things are not as bad as they look like. If one analyzes provisions of legislation he can see that majority of prohibitions can be somehow overcome. We prepared a legal advice related to this issue.

Subsection 291.5.3 of the Tax Code prohibits sole traders to be taxed under simplified taxation system if they rent land plots with total area of more than 0,2 hectares, residential premises with total area more than 100 square meters, non-residential premises (constructions, buildings) and/or their part the total area of which exceeds 300 square meters.

While analyzing the regulation it is worth to point out the following aspects which may help to keep the right to be taxed under simplified system of taxation:
Renting of land, residential and non-residential premises will not be considered a violation if their total area does not exceed defined limits. This can be concluded based on the fact that "or" word is omitted between these types of rental. So it is possible to lease 0,2 hectares of land, 100 square meters of residential real estate and 300 square meters of non-residential one at the same time.
The mentioned limitations are applied to the area of all objects that are rented, not a particular one. The word combination as "total area" confirms it.
Limitations are applied specifically for rental of property. This means transfer of property for money to be used during a specific period. And if the property is provided free of charge under contract of loan (uncompensated use) Subsection 291.5.3 will not be violated. And even though based on Section 3 of Article 827 of the Civil Code loan contract is regulated by Chapter 58 of the Civil Code it is a distinct agreement that can be distinguished by the way in which property is provided for use. Neither the Civil Code of Ukraine nor Subsection 14.1.97 of the Tax Code of Ukraine includes loan agreement into rental agreement (unlike lease agreement which is a type of rental agreement). In both cases real estate is provided for use but rental requires payment while uncompensated loan does not.
Also, potential sole traders who want to rent property must decide on their group within simplified system of taxation according to which they want / can be taxed. Terms of access to the third group with 5% of single tax are pretty much described above since they are based on ability to be taxed under simplified system of taxation as it is. The first group is definitely unavailable for renters because rental is not a household service. And in order to be included into the second group you must not only comply with requirements about number of employees (up to 10) and income amount (up to 1 million UAH) but also to rent you personal real estate to persons that are taxed under simplified system of taxation and other people.

It is worth mentioning that term "people" is provided only in Subsection 324.4.1. of the Tax Code of Ukraine in which it is defined for purposes of taxation of special water use. According to this regulation "people" is a totality of persons that are located on particular territory for a period of time. We can conclude due to this that those in the second group can rent real estate in Ukraine not only to individuals but also to sole traders that are taxed under general system of taxation and to self employed persons.

Even though it is quite possible that tax authorities will try to exclude sole traders and self employed persons from the term "people" by recognizing them as legal entities. This can be based on Article 51 of the Civil Code according to which regulations related to activities of legal entities are applied to sole traders as well. So one must be very careful with this type of rental and if he decides to be taxed within the second group he should be ready to protect this right in court.
We are ready to help you!
Contact us by mail [email protected] or by filling out the form: