Protect your honour since youth: analysis of false information refuting methods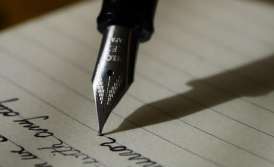 Analysis of litigation cases related to protection of honour and dignity allows to formulate some recommendations following which will help to satisfy your claim. Besides based on generalization of ineffective protection of one's rights it is possible to understand and analyze typical mistakes that become crucial in similar court cases.

In order to achieve one's claim to be satisfied a plaintiff must prove the following:

a) the fact that spread of information namely making it available to at least one person.

It may be either publication in mass media and the Internet or spread of such information through letters, messages, statements addressed to other persons during public performances, through dissemination of leaflets and other. The only exception is confidential messages that are not available to the third parties.

b) the fact that spread information relates to a plaintiff;

c) that disseminated information harms the moral rights of a plaintiff or prevents their exercising.

Typically this is moral damage caused to person by a spread false information about him or her, though the possibility of real damages caused by such information is not excluded as well (for example in the form of lost profits due to failure of the counterparty to sign the contract after the negative information about the person reached the counterparty.) The amount of moral and material damage in each case is subject to be proved.

A plaintiff is not obligate to prove that the spread information related to his person is false since according to part 3 of Article 277 of the Civil Code of Ukraine any negative information disseminated about a person is a priori false. It is enough for him to prove that such information is negative therefore showing him from a bad perspective which causes harm to his honor and/ or dignity. In particular it may include information about violations of legislation provisions, violation of moral and ethical principles or other by a person.

The burden of proving the reliability of the disseminated information falls on a person who spreads it but the plaintiff may also submit evidence of spread information being unreliable. As unreliable information one should consider information that does not reflect the real state of things or is falsely stated. It means that it contains information on events and facts which have never taken place or did take place but the information about them is distorted or incomplete.

The claims related to protection of honor and dignity are not subject to satisfaction when personal information was presented in a person's appeal to the state authority demanding to verify this information and provide an answer despite the fact whether this information was confirmation or not. Cases that do not fall under this rule are ones when there was presented an appeal with deliberate false information. In addition the claims of a refuting the information contained in court decisions, decisions of investigators, forensic examinations and decisions of the authorities as well as information obtained by a person from official sources are not subject to consideration. In many cases information from the decisions of certifying commissions, writs, testimonies of witnesses and other trial participants cannot be refuted.

Information that is a value judgment namely critics, judgment of actions, thoughts that express subjective point of view and believes of a defendant. In this case a plaintiff may exercise his right to respond which means proving of unreliability of disseminated information, their judgment from another point of view. At the same time if the judgments are stated in humiliating, indecent form and have features of defamation or an offence they can be subject to a claim of honor and dignity protection.

As examples of satisfied claims related to refuting of false information that defames the honor and dignity of an individual may be the following:
The decision of the High Specialized Court of Ukraine dated 25.05.2012 in the case number 6-16228sk12 which upheld the decisions of previous instances about refuting of information published in the newspaper "Moskovskiy Komsomolets v Ukrainye." In particular it supported the claim to refute the following information, "actually all residents of Zhytomyr are familiar with the history of the swindler," "they wanted to sentence his for desertion", "the woman is pretty good but a heavy drinker and whorish a bit" and so on;
The decision of the High Specialized Court of Ukraine dated 14.03.2012 in the case number 6-46889СВ11 which upheld the decisions of previous instances that ruled a person to refute information about son of Rivne District State Administration Head involvement in a car accident. A person was obligated to state that he actually did not see who was exiting a car. The refuting is to be spread the same way the false information was: by giving an interview to a local TV and radio channel.
The following examples show the opposite situation:
Decision of the High Specialized Court of Ukraine dated 24.12.2012 in the case number 6-31976SV12, which supported refusal to satisfy a counterclaim of honor and dignity protection by refuting the data presented in a statement of offense. It was determined that submission of such an statement was made to protect one's rights and not to harm honor and dignity of another person;
Decision of the High Specialized Court of Ukraine dated 26.09.2012 № 6 24480SV12 filed by "Zerkalo Nedeli" newspaper which states that the evaluation of economic performance of the company and its president cannot be regarded as negative information. Additionally a plaintiff as an MP was recognized to be a public figure and therefore may be subject to more detailed and severe public criticism in the media than ordinary citizens.
Decision dated 12.09.2012 in the case number 6-1463SV12 filed by all-Ukrainian organization "Svoboda" against "Komunist" newspaper which states that the limit of acceptable criticism directed against a politician or political party in which he is a member is much wider than for an ordinary person. Public figures inevitably open themselves to thorough reflection of their words and actions and should be aware of this. And since there was no evidence that the article was published for humiliation of honor, dignity and business reputation of the plaintiff then the claim was rejected;
Decision of the High Specialized Court of Ukraine dated 21.03.2012 in the case number 6-44131SV11 in which it was stated the impossibility of refuting value judgments expressed in the form of words "puppy", "beggar".
Besides disseminating false information the honor and dignity of an individual can be violated in other way. For example illegal violent acts (torture, cruel treatment etc.), forced medical research, "hazing" sexual harassment. But such claims are very rare today and are usually related to either refutation of false information or other requests.
We are ready to help you!
Contact us by mail [email protected], by phone number +38 044 499 47 99or by filling out the form: