Things that can be prohibited or permitted by a copyright collective agency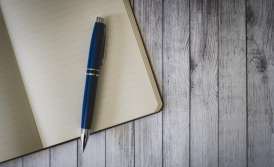 Question:

Is it possible for a copyright collective agency to permit or prohibit third parties to use a work the property rights to which are managed by the copyright collective agency?

Answer:

Article 46 of the Law of Ukraine "On copyright and related rights" (hereinafter- the law on copyright) provides that a holder of copyright and (or) related rights (hereinafter – the holder) can enter into the contract of agency by means of which the holder's property rights can be managed by an agent. When managing the property rights such agent acts within power granted to him by the holder.

Article 48 of the law on copyright provides that copyright collective agencies are obligated to act strictly in accordance with power that is granted by the copyright holders. Such power is granted to copyright collective agencies by authors and other holders of copyrights and (or) related rights based on written contracts. These contracts stipulate procedure and terms based on which copyright collective agencies can grant non-exclusive rights to use objects of copyright and (or) related rights to any person. This requires entry into a separate contract.

Article 49 of the Law on copyright provides that a copyright collective agency is obligated to act on behalf of copyright holder and based on powers granted by the latter in the following forms:
Entry into agreements about use of rights that are provided for management;
Approval on the amount of royalties;
Copyright protection by means of litigation;
Collection and payment of royalties.
Section 1 of Article 15 of the Law on copyright provides that property rights of an author (or other person that holds copyright) include:
exclusive right to use the work;
exclusive right to permit or prohibit use of the work by other persons.
Thus, it is clearly defined that powers of copyright collective management are transferred based on agreements in written form. The copyright collective agencies in turn can use these powers to provide non-exclusive rights to use objects of copyright and (or) related rights to other persons by means of entry into contracts.

At the same time, the legislation in force of Ukraine provides that powers of the copyright collective agencies that manage property rights of authors on collective basis do not include right to permit or prohibit use of work since it falls into the category of "exclusive" ones. Such right belongs to the copyright holder and can be transferred to another person only based on copyright transfer agreement.

The following materials may be useful for you:
We are ready to help you!
Contact us by mail [email protected], by phone number +38 044 499 47 99or by filling out the form: