An individual tax number as a necessary element for employment in Ukraine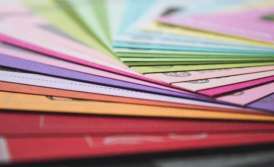 A foreign citizen who arrives to Ukraine in order to get a job or conduct entrepreneurial activity is obliged to obtain an individual tax number.

Unless otherwise provided by international agreements, pursuant to current legislation of Ukraine, a non-resident who collects income with its origin from Ukraine (is either employed on the territory of Ukraine or is a founder of a company) is obliged to pay income taxes to the State Budget of Ukraine. In order to pay taxes to the State Budget of Ukraine, a foreign citizen is required to receive a tax payer's registration card, which confirms the fact that a foreign citizen is included to the registry of tax payers – natural persons. Moreover, a non-resident needs a tax payer's registration card for opening of a bank account, credit card, obtaining insurance, conducting remittance etc.

In order to obtain an individual tax number, a non-resident should address the State Tax Service of the Autonomous Republic of Crimea, Kyiv, Sevastopol, and the other various regions of Ukraine, and submit the following documents:
a copy of a passport, translated into Ukrainian and notarized;
a completed application form No.1 DR.
In case of obtaining an individual tax number by an authorized representative, a notarized power of attorney for representing interests of foreign persons shall also be submitted. Registration of a natural person in the State Registry (assignment of an individual tax number) shall be fulfilled within ten working days from the day when the Registration card is submitted to the State Tax Service authorities.

Foreign persons who reside in Kyiv can obtain a tax payer's registration card at the Kyiv City State Tax Administration, located in Kyiv at 33/19, Sholudenko St.
We are ready to help you!
Contact us by mail [email protected] or by filling out the form: