Electronic registration of enterprises using Internet in Ukraine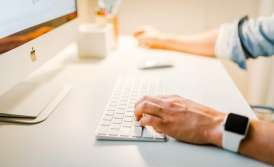 On the 14th of August 2011 the Law "On amendments to the Law of Ukraine "On state registration of legal entities and sole proprietorships" related to conduction of electronic registration" entered into force. The document allows one to register an enterprise in Ukraine (legal entity or sole trader) by means of the Internet from any location in the world without direct contact with state registrar. However, like any other registration it will require an entrepreneur to spend some money and comply with some rules of the procedure completion.

Major expenses are related to requirement of electronic digital signature (EDS) obtainment which is used to attest electronic documents submitted for the state registration. It can be acquired in centers of keys certification. "Regular" centers provide EDC related services and maintenance of keys certificates while accredited centers of keys certification provide services for electronic digital signatures with extended validation certificates. The law on electronic registration does not set requirement about attestation of EDS by extended validation certificate so for the time being one can obtain regular keys. It is known that the Ministry of Justice of Ukraine is currently developing a bill related to submission of electronic documents to the state registrar and their processing which will require verification of extended validation certificate and public key.

Besides EDS it is also required to download software for creation and submission of documents for completion of electronic state registration as well as to scan all the documents that are required for the registration.

The software can be downloaded free of charge on the website of the State Enterprise "Information and resource center" (http://irc.gov.ua/ua/Elektronna-reiestratsiya.html). The website also provides rules of this program use. In brief – upon launching the program one should first of all create registration set of documents (different sets are required for sole traders and legal entities). Within workspace of registration set one should chose "Card" tab and fill out all sections marked by yellow color (in this way the card will be basically filled out). After this it is necessary to go to "Documents" tab in which one first of all chooses type of attached document with further attachment of the required file.

Files of scanned documents must be in .tif format. Currently there are no other requirements for scanned documents but they will be set after approval of the mentioned Order by the Ministry of Justice of Ukraine.

Correctness of data that the card was filled out with is verified during data saving. If there are no mistakes one will see a window "Reading from personal key" in which it is required to undergo procedure of reading from personal key that is used for signing of EDS registration set. Upon successful signing of EDS the registration set will be saved in a catalogue in the form of .zip file without asterisk.

Submission of registration set is performed from the following web address:

http://reg.edr.org.ua/EdrRegService/. A chart with the results of delivery will appear at the bottom of the page upon successful submission of documents and the Unified State Register will receive an electronic application with respective registration data. The notification about the fact that the documents has been received by a state registrar will be automatically delivered to an applicant when the registrar opens the application.

In general such procedure without any doubts simplifies registration of enterprises but first of all it is not quite free of charge, secondly - one still has to develop and prepare actual registration documents and thirdly – it will still take some time to prepare documents and fill out cards. For this reason the best thing to do is to let professionals who have the required experience and equipment to deal with the registration procedure for you.

This material was written by legal experts of law firm "Pravova Dopomoga".

It deals with firm's practice of Corporate law and service Registration of a legal entity.
We are ready to help you!
Contact us by mail [email protected], by phone number +38 044 499 47 99or by filling out the form: