"Europrotocol" in Ukraine: what should be done?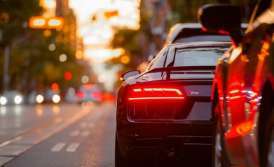 On the 19th of September a Law of Ukraine "On amendments to some regulatory acts of Ukraine on traffic collisions and cases of payment of insurance" which provides the right to drivers to formalize the collisions personally by means of common notifications (europrotocols) about traffic accident occurrence without State Automobile Inspection participation. But for the time being drivers are not in a hurry to apply these opportunities. This is not only due to difficulties which occur during formalization of "europrotocols" but also due to position of insurers which together with Motor Vehicle Insurance Bureau of Ukraine, in our opinion, unlawfully limited opportunities of their application though provision of related clarifications. We prepared a legal advice in this regard.

Insurers state that issuance of "europrotocols" is available only to those drivers who entered into insurance agreements after the Law entered into force. The rest of them will have to reenter into "avtotsyvilka" insurance agreements in order to apply "europrotocols". Requirement for reentry into OICAL agreements (Obligatory Insurance of Civil Automobile Liability) is motivated in particular by the fact that forms of "europrotocols" are to be provided along with entry into insurance agreement as well as when it is lost or expired. So a "europrotocol" cannot be drawn up.

But actually the Law does not provide the grounds which were mentioned by insurers. Forms of "europrotocols" may be obtained from insurers but it is not obligatory. The source which may be used for "obtainment" of these forms is the official website of Motor Vehicle Insurance Bureau of Ukraine on which they are available for free.

References to Subsection 33.2 of the Law "On obligatory insurance of civil liability of vehicles owners" (Law on OICAL) according to which registration of traffic accident without participation of the State Automobile Inspection is possible when the accident occurred between insured vehicles seem untrustworthy. In their words the insured vehicles the owners of which entered into new OICAL agreements, since division of agreements into types was cancelled after 19.09.2011. From now on only the vehicle that is listed in valid OICAL agreement can be recognized as insured on condition of its use by persons that have their liability insured.

But does it mean that vehicles which were insured prior to this lost their status of insured ones? Of course not. Moreover even the new definition of insured vehicle can be applied to vehicles insured under 3rd type of OICAL agreements – the most common one.

Reference to Section 1 of Article 5 of the Civil Code of Ukraine according to which civil acts regulate legal relations which were formed since the day of its entry into force is also quite uncertain. They use this regulation as a ground to state that law is not applied to agreements entered into prior to 19.09.2011. However legal relations of protocol drawing up and payments completion do not result from the agreement. They are the result of traffic accident and therefore if a traffic accident occurred after 19.09.2011 the legal relations of insurance payment must be regulated by the new law. Especially since the Law includes no provisions about it.

Arguments of insurers about that fact that they are not obligated to complete insurance payments until their limits are approved seem even more absurd. In reality if maximal limits of payments are not defined than due to the principles which are provided by Article 19 of the Constitution of Ukraine insurers must pay any amount of payments within limits of insurer's liability.

It is also unclear what grounds can be found by insurers in order not provide "europrotocol" payments. Neither absence of maximal amounts of payments nor formalization of "europrotocol" on a wrong form can serve as a ground to refuse payment based on Article 37 of Law on OICAL. And even if it turns out that "europrotocol" contained mistakes but neither of them serves as a ground (listed in Article 37 of OICAL law) for payment denial the insurer is still obligated to complete payment. And only after this an insurer can appeal to insured person through regression procedure if for example the latter did not comply with terms of agreement related to appropriate notification of insurer about traffic accident.

So it is quite easy to deal with attempts of insurers to delay introduction of "europrotocols" practice and denials of payments completion. The main thing is to have reliable legal support. As for those who do not wish to become pioneers in the field of "europrotocol" insurance payments it is still possible to engage the State Automobile Inspection at each traffic accident.

The comment was prepared by law firm "Pravova Dopomoga", it is related to service of Legal advice in Kiev.
We are ready to help you!
Contact us by mail [email protected], by phone number +38 044 499 47 99or by filling out the form: