How to get a divorce if the wife is pregnant or the child is under a year old?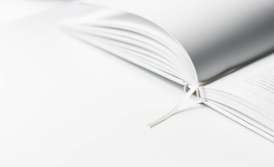 In Ukraine, marriage may be legally ended in dissolution by mutual desire of spouses or through court proceedings.
However, there are very specific situations when a husband or a wife wants a divorce, but the wife is pregnant or their child is under the age of one year old. What to do in this case?
Today we will elaborate on the possible solutions to such a situation, and discuss whether it is possible to resolve the issue through the court proceedings.
Related article: How To Get A Divorce When One Spouse Doesn't Agree Or The Spouses Have Minor Children?
What shall a wife do if her husband has filed for divorce, but she is pregnant or their common child is under the age of one year old?
In this case, the family law takes the woman's side, i.e., the divorce during the pregnancy or until your common child reaches one year is impossible.
This provision was also created with the aim of preserving the family, because bringing a baby into the life may change family relationships. If, for some reason, people decide to divorce after the birth of a child, the law gives them a year to "cool down a little" and make a well-considered decision.
In this case, the wife shall file a certificate confirming her pregnancy or the age of the child.
However, this paragraph does not apply to cases where one of the spouses has committed a criminal offence against the other spouse or a child.
You can read more about the applicable case law here.

Related article: How To Speed Up Debt Enforcement Of Child Support?
What to do if a criminal offence is committed by one of the spouses? Wouldn't they end up divorced?
In case of a crime committed against a woman or child, she can definitely sue her husband for divorce.
A crime is an act that poses a danger to society and results in criminal liability. In a given setting, it may be harm to the health of a pregnant woman or child (loss of an organ, a pregnancy loss), intentional murder or rape.
In this case, the primary source of evidence will be:
A report filed to the police;
Extract from the Unified Register of Pre-Trial Investigations;
Medical certificates (from injury care centers, hospitals, etc.).
Lawyers advise to go immediately to the police and the court in case of a criminal offence.
Divorce in case of a wife being pregnant by another man
Pursuant to paragraphs 3 and 4 of the Family Code of Ukraine, if the wife is pregnant or if the spouses have a child under the age of one year old, a husband or wife may file for divorce if the other person acknowledged the paternity of the child.
Note! In this case, such a person shall provide a written acknowledgement of paternity with his signature certified by a notary.
What to do in case of failure to obtain such an acknowledgement?
You can file a motion to summon a witness (a person who can prove his paternity), if possible.
In such situations, the marriage can be dissolved provided that competent evidence is offered to prove a relevant fact. An experienced lawyer will always tell you whether such evidence is admissible and can convince the court that you are right.
You can read more about the applicable case law here.
If you want to dissolve your marriage through the court proceedings simply and with your minimal involvement - contact us! We are always ready to help you with timely advice and support.


We are ready to help you!
Contact us by mail [email protected], by phone number +38 044 499 47 99or by filling out the form:
We are ready to help you!
Contact us by mail [email protected], by phone number +38 044 499 47 99or by filling out the form: