Alimony lawyer consultation: how to enforce child support for an adult child?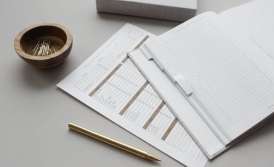 Child support (or child maintenance) is a payment made by one of the parents on a voluntary basis or by enforcement. We are used to speak about the child support, which is awarded to children under 18 years of age. But can a child receive a child support payments after he/she turns 18?
Today we're going to talk about how to get child support for an over-18 child.
Related article: How To Speed Up Debt Enforcement Of Child Support?
What does the law of Ukraine say about the recovery of child support?
The family law of Ukraine regulates child support payments for over-18 children. According to article 198 of the Family Code of Ukraine, parents must maintain their over-18 children that are unable to work or that continue studying (in case of full-time study, even up to 23 years of age).
In other words, there are two reasons that child support may continue for children aged 18-23:
Incapacity means that a child is unable to work and support himself/herself due to illness or other reasons.
Full-time study at the higher education institution means that a student is obliged to attend lectures and practical classes at the university on a daily basis, as well as to pass exams, write a diploma, etc.
What is to be indicated in the child support claim for an adult child?
Material needs.
In case of incapacity, the claimer shall indicate the need for medical care, food, medicines, specialized equipment, etc.
Material needs resulting from educational process include tuition fee, housing fee, expenses for food, educational materials, etc.
Basic evidence to be attached to the statement of claim.
The child's incapacity shall be confirmed by appropriate certificates of health care facilities or other institutions.
In case of full-time study, it is necessary to attach certificates from the university, which confirm that the child is actually studying there on a full-time basis.
In addition, taking into account our practical experience, it is important to submit a copy of the student ID card, as it contains the graduation date that is a clear proof of full-time study (part-time students do not receive a student ID card).
The amount of child support for a minor child.
One child support award usually amounts to 1/4 of the total income of a parent obliged to make child support payments.
This amount can be reduced or increased.
Related article: How To Enforce Child Support Through Court Action?
When is the defendant relieved of the obligation to pay child support to an adult child?
The defendant can prove that he or she has no real opportunity to help adult children due to little income, heavy expenses for treatment, etc.
The defendant can prove that the money the child tries to reinforce is not related to education or incapacity, or that the child is a part-time student, or that he/she earns enough, etc.
But! It is important to remember that the court can not refuse child support, just because the defendant insists on it. According to the family law of Ukraine, the court must make an appropriate decision if a child needs financial support.
Yes, the amount of child support will be most likely minimum, but at the same time, the amount of child support can not be less than 50% of the subsistence level per child of the corresponding age.
If a parent insists that he/she can't afford to make child support payments, the court may issue an order for alienation of immovable property in favor of the child or award state assistance for the child in a certain amount of money. You can get more information about possible scenarios, during the consultation with our lawyers.
We will help you prove your case in court and get a judgement in your favor. Call us!
We are ready to help you!
Contact us by mail [email protected], by phone number +38 044 499 47 99or by filling out the form: