Most effective evidence of non-pecuniary damages in Ukrainian court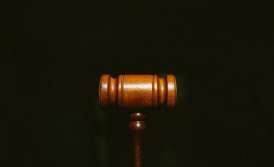 According to the laws of Ukraine compensation of a moral damage is one of the ways to defeat person's rights and interests. The Article 23 of the Civil Code of Ukraine determine that a moral damage is person's or her relatives' mental suffering which related to an unlawful behavior. You should pay attention to evidences because a size of a moral damage is calculated by a mental suffering.

The legislation doesn't give a term for a mental suffering but after examining a courts' practice we need to admit following information.

"A mental suffering" is a central term for a moral damage. Courts related moral damage to unlawful actions against person, causing harm against person's health, causing harm to property and material condition, infringement of labor rights (an illegal release, conducting of dangerous works).

The Decision of the European Court of Human Rights "Piven against Ukraine" and "Zhovner against Ukraine" dated the 29th of June 2004 have a conclusion that a moral damage can be consisted in a deep feeling of justice which was caused by a period of time when decision couldn't be executed and victim didn't get defeat of his or her rights and interests.

It is difficult to prove and examine a moral damage.

First of all, you should define a connection between infringements of person's rights and consequences of it.

The Ministry of Justice of Ukraine pays attention that health status of a victim and a weight of forced changes in person's life have to be examined.

A conclusion of an expert psychologist can be the most suitable evidence. You need to submit a petition for holding expertise and rating a mental suffering while trial.

A conclusion of an expert psychologist is a good evidence in a court.

Courts use a different practice while they examine a depth of a mental suffering because there is no unified standard for this. In general courts satisfy ½ of claims.
We are ready to help you!
Contact us by mail [email protected], by phone number +38 044 499 47 99or by filling out the form:
We are ready to help you!
Contact us by mail [email protected], by phone number +38 044 499 47 99or by filling out the form: