Compensation of rental for Ukrainian servicemen. Myth or reality?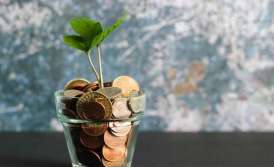 Ukrainian legislation provides right to servicemen to receive compensation for rental of home in the amount of actual expenses for such rental but limited by maximal amounts that are defined by the Cabinet of Ministers of Ukraine.

This right is provided by the Law of Ukraine "On social and legal protection of servicemen and their family members", procedure of its implementation is defined by resolutions of the Cabinet of Ministers of Ukraine "On approval of Procedure of homes provision to servicemen and their family members" and "On money compensation to servicemen for subrental (rental) of homes".

The maximal amount of compensation in Kiev is 5510 UAH per month and 2204 UAH per month for all other administrative units. If serviceman's family consists of three and more persons the mention amount of compensation is doubled.

Obtainment of such compensation is possible by addressing to commanding authorities of a military unit and if the commanding authorities refuse to satisfy the request – by filing a claim to court.

There are also other ways of solving the compensation issue but taking into consideration the practical aspects of issues related to payment of money from the state budget one can see that it is practically impossible to achieve positive results by using these other ways.

Therefore serviceman should address to the commanding authorities.

A serviceman submits an application with request for such compensation to the commanding authorities of a military unit and along with the application provides copy or rental agreement. Upon consideration of the application the commander makes a decision to satisfy the request and pay the compensation by issuing monthly orders on payment of compensation for home rental.

The procedure is not complicated and at the same time it should be noted that all required legal regulations function properly and there are no gaps. The legislator clearly defined the obligation of commanding authorities to pay compensations for home rental without providing any chance for ambiguous interpretation of rules, etc. But very few servicemen receive such compensation because commanders refuse to satisfy this kind of requests based on the fact that the budget does not have money for this purpose. In such case going to court is the best decision.

One of few ways to deal with unwillingness of commander to make decision on payment of compensation for home rental is filing of a claim to a court. This is exactly the way to solve the issue.

Ukrainian judicial practice shows that if a claimant has application for compensation and rental agreement the court will satisfy the claim about compensation to servicemen for home rentals.

If you need legal support in Ukraine, our firm can provide it.
We are ready to help you!
Contact us by mail [email protected], by phone number +38 044 499 47 99or by filling out the form: