Inclusion of vehicle repair cost into the total amount of expenses for a sole proprietorship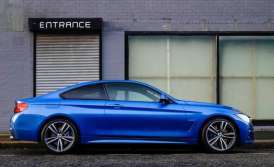 Taxation features of a sole proprietorship that is taxed under the common system of taxation are a lot like the ones of an ordinary legal entity. However taking into consideration special features of an individual activities and actual inseparability of the assets (including vehicles) that belong to an individual with a sole trader status or without of one, the State Tax Service of Ukraine is trying to regulate the activities of sole traders strictly. It is worth mentioning that such control by State Tax Service is not always perfect.

In particular many sole traders who use a car for their business activities will face a strict position of local State Tax Service bodies representatives to the fact that cost of car repair does not belong to business expenses. How can this be appealed?

According to Article 51 of the Civil Code of Ukraine the business activities of individuals fall under the regulations for business entities unless law or the nature of such legal relations provides different regulations. Payment of the income tax derived from individual business activities (except for individuals under simplified taxation system) is regulated by Article 177 of the Tax Code.

The net income is defined to be the object of taxation and is calculated as the difference between the revenues in cash and non-cash forms and documented expenses associated with business activities of a sole trader. At the same time income and expenses do not include the Value Added Tax which is included in price of sold or purchased goods.

Since the 7th of July 2011 the Tax Code allows to consider operating expenses to be the only kind of expenses (which are defined under sections 138.4, 138.6 - 138.9, 138.11 and subsections 138.10.2 - 138.10.4 of the Tax Code of Ukraine) while before this date all the production(turnover) expenses could be included. In accordance with paragraph "ve") subsection 138.10.2 of the Tax Code administrative expenses consist of expenses including repair of fixed assets and other non-current tangible assets that serve for common business purposes. In accordance with paragraph "ge") subsection 138.8.5 of the Tax Code of Ukraine common business expenses include repair of fixed assets and other noncurrent assets that serve for a common industrial purpose.

Based on the fact that sections 138.10.2 and 138.8.5 are included in the list of sections which determine operating expenses it is possible to come to a conclusion that the cost of car repair can be attributed to operating expenses. But there are two nuances. First- the word "determine" in section 138.1 of the Tax Code is used not entirely appropriately. Its presence prevents from rephrasing provisions of the section in the way to be able to say that all the costs referred to in sections 138.4, 138.6 - 138.9, 138.11 and subsections 138.10.2 - 138.10.4 of the Tax Code are operating expenses. Instead there is a situation when these sections describe only the procedure for determining expenses and therefore it is impossible to answer affirmatively if repair costs of common business assets and common production assets belong to operational ones.

The second nuance is even more serious. There is a clarification in the Unified Tax Experiences Base Framework on the State Tax Service website according to which the cost of car repair can be attributed to gross expenses. In particular the STS refers to the Regulations on the maintenance and repair of vehicles (Order of the Ministry of Transport № 102 dated 30.03.1998) including vehicle repair to category of "maintenance." Based on this as well as section 139.1.5 of the Tax Code of Ukraine which states that cost for improvement of fixed assets that are subject to amortization are not included in gross expenses the STS concludes inability to define vehicle repair expenses to the gross ones.

Counteraction to this situation can be achieved by obtaining individual tax clarification the request for which must be formulated as clearly as possible in order to limit the chances of a response from the STS that does not suit the business entity. In addition the received document can be appealed in court under section 53.3 of the Tax Code if necessary.


We are ready to help you!
Contact us by mail [email protected], by phone number +38 044 499 47 99or by filling out the form: