New procedure of insurance compensation obtainment that is based on OSAGO agreements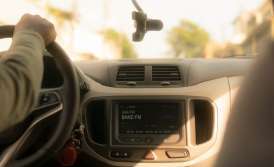 Amendments that were made to the law "On obligatory insurance of legal civil liability of owners of land vehicles" (hereinafter – Law on OSAGO) by the law number 30-45-VI did not only provided a right to drivers to draft "euro protocols" in case of traffic accident but also significantly altered the procedure of insurance compensation obtainment. We prepared a legal advice on this issue.

Section1 of Article 5 of the Civil Code of Ukraine provides that acts of civil legislation regulate legal relations that have occurred since the moment of its enactment. Legal relations related to payment of insurance reimbursement appear since the moment when damage is caused by an insured vehicle. So if such damage was caused after the 19th of September 2011 then payment of insurance compensation that is based on OSAGO agreements must be performed in compliance with a new procedure that vehicles owners as well as possible aggrieved persons should know about. This is why we would like to analyze alternations of the procedure.

First of all a requirement about immediate notification of the State Automobile Inspection was excluded. From now on if a traffic accident was caused by only insured vehicles and hurt or killed people are absent, drivers are not under alcohol intoxication and agree on accident circumstances then they can settle everything by means of "euro protocol".

Secondly the list of information that is required to be provided to his insurer by each driver related to an accident was extended. Besides a notification about traffic accident that from now on is to be in compliance with a sample approved by the Motor Vehicle Insurance Bureau of Ukraine it is also required to inform about location of your vehicle and damaged property, phone number and address.

Thirdly the amendments altered the term during which drivers and owners of vehicles that were involved in an accident as well as owners of damaged property are obligated to store the damaged property. One will have to wait 10 business days for arrival of accident specialist for examination of the mentioned property instead of previous three days.

Fourthly the content of application for insurance compensation and list of attached documents were changed. It is no more required for the application to include the amount of caused damage, circumstances, facts that prove them and motivate claims of an aggrieved person (both things will be examined and confirmed by the insurer personally). List of documents that are attached to the application became limited and does not require collection of different certificates from state bodies. Term that is set for the application submission is 30 days since the moment when the insurer is notified about traffic accident.

Fifthly from now on the Law provides powers regarding collection of information about traffic accident and evaluation of its consequences to the insurer. It is entitled to make request for obtainment of certificates about traffic accidents from the State Automobile Inspection, certificates about temporary disability from healthcare establishments, information about diagnosis, medical treatment and predictions on health conditions of an aggrieved person, conclusions of judicial and medical expertise as well as information that is required for settlement of issues regarding payment of insurance reimbursement.

Also the amendments altered terms and procedure of insurance compensation payment. From now on an insurer has 90 days since the moment when an application is received to make about payment of insurance or denial of such. Previously the term was one month. However in case when the amount of payment is agreed on the term may be shortened to 15 days. The procedure was included with a right of insurer to estimate approximate amounts of damage if there are no documents which confirm exact amount as well as a right to prolong terms of reimbursement payment if a traffic accident case is heard in court and during delays regarding provision of documents required for payment.

Finally there is limited list of grounds that may be used to deny insurance payment. These include: intentional actions of an insured person, driver or an aggrieved person that were aimed at occurrence of insurance accident; commitment of intentional crime by a driver that caused an insurance accident; non-fulfillment of obligations by aggrieved persons; non-provision of an application during one year regarding property damage and 3 years regarding damage caused to health; obtainment of reimbursement from a person which caused damage.

Generally amendments allow an aggrieved person to avoid proving damaged that was caused to him and set guaranties in case of unlawful denial. But provision of these functions to an insurer will allow it to collect information that is sufficient to deny or lower the amount of payment.

This material was prepared by law firm "Pravova Dopomoga". It is related to service of Legal representation.
We are ready to help you!
Contact us by mail [email protected], by phone number +38 044 499 47 99or by filling out the form: