Why is it useful to comply with term of appeal against tax violation notification letters?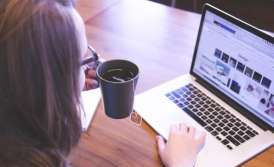 Our firm is frequently addressed by taxpayers that are "asked" by tax inspectors to specify calculation of tax returns due to recognition of their counterparties as "tax pits" and due to other reasons. Since such cases are becoming widely spread we decided to clarify how they can be dealt with.

Basically tax inspectors have no legal grounds for such kind of demands and tax payer is not obligated to fulfill them (oral demands can be ignored, written ones – appealed against). A taxpayer will be obligated to specify tax calculations only if he personally found mistakes in it.

But tax authorities are interested in such taxpayers' initiatives. Since if he personally makes changes to tax return then in accordance with Subsection 56.11. of the Tax Code such financial obligation cannot be appealed against. At the same time a taxpayer will not only have to pay additionally the required amount of taxes but also a 3% fine (if a specified calculation is included) or 5% (if unpaid amount is declared in tax return for the next period) of this amount (Subsection 51.1. of the Tax Code).

If representatives of tax bodies do have grounds to think that obligations were defined incorrectly they can either perform unscheduled documentary audit of such taxpayer based on Subsection 78.1.1. or 78.1.4. of the Tax Code or personally define financial obligation of a taxpayer in accordance with Subsection 54.3.2 of the Tax Code based on the results of cameral audit.

In order to perform an audit based on abovementioned grounds they will first of all have to file a written request to a taxpayer with a demand to provide explanations on disputable matter and documentary confirmation. And only if such a reply is not provided within 10 days or the provided reply does not satisfy tax authorities the latter will be able to initiate an audit. On the other hand the entire tax return information is subject to cameral audit and it is performed without notification of taxpayer.

Results of any audit must be reflected in protocol (certificate) of tax audit which can be objected against within 5 days after it has been received in accordance with Subsection 86.7. of the Tax Code of Ukraine. These objections must be obligatory considered by a body of State Tax Service in particular with direct presence of a taxpayer if he wishes to do so.

Usually there is almost no chance to convince a tax authority in incorrectness of its decision at this stage but objections themselves may become a ground for other appeals of taxpayer and therefore we recommend taxpayers to use this right. If all the objections were rejected and a tax violation notification letter was issued, a taxpayer can appeal against it either in administrative or in court proceedings (Subsection 56.1. of the Tax Code of Ukraine).

The first variant includes filing of written appeal to tax body of higher level. Term for such appeal filing is 10 days since the moment when tax violation notification letter has been received. The body of State Tax Service which issued such letter must be notified about filing of the appeal. Another variant is filing of claim to the court. Term for claim filing is 1095 days since the day when tax violation notification letter has been received or 30 days after the end of administrative appeal procedure.

Effectiveness of administrative appeal is very low but it may include an important tactic move. The thing is that in accordance with Subsection 57.3. of the Tax Code of Ukraine a taxpayer must pay the amount of the tax obligation within 10 days after tax violation notification letter has been received if financial obligation was determined by a body of State Tax Service excluding cases when appeal procedure was initiated during the term. According to Art.129.1.1 of the Tax Code if an appeal procedure is not initiated within 10 days a taxpayer will be considered to have a tax debt the amount of which is imposed with a fine in the amount of 120% of discount rate of the National Bank of Ukraine. Filing of appeal to a body of the State Tax Service or court makes a tax obligation unconsidered and therefore provides no grounds for imposition of fine until the end of appeal procedure.
We are ready to help you!
Contact us by mail [email protected] or by filling out the form: