Interim relief in cases related to copyrights infringements (Ukraine)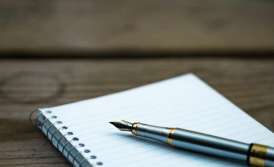 Question

Is interim relief possible in cases related to copyright infringement?

Answer

When deciding whether to apply interim relief in cases related to infringement of copyrights and / or related right courts make their decisions based on Articles 151 – 154 of the Code of Civil Procedure of Ukraine. Plenum of the Supreme Court of Ukraine highlighted this issue in its resolution number 9 dated the 22nd of December 2006 called "On practice of application of civil procedures by courts when considering petitions related to interim relief".

Besides, Article 53 of the Law of Ukraine "On copyright and related rights" provides special grounds, means and procedure of interim relief application regarding this category of cases. Since this Law provides that when applying interim reliefs a court must provide sufficient grounds in order to recognize a defendant as infringer of copyright and/or related rights, the decision of the court must not include conclusions related to the nature of the dispute.

Section 4 of Article 151 of the Code of Civil Procedure and Section 3 of Article 53 of the Law on copyright provide that based on a petition of an interested party a court can apply interim relief prior to lawsuit filing in order to avoid copyright and / or related rights infringement. At the same time the lawsuit must include documents and evidence which prove the fact that a claimant has appropriate rights and these rights can be violated unless interim relief is applied.

A decision related to interim relief of a lawsuit prior to its filing must specify that in case if the claimant does not file a respective lawsuit within 3 days measures of interim relief will be cancelled by court.

At the same time it is worth mentioning that Article 53 of the Law on copyright provides different term for lawsuit filing in case when measures of interim relief are applied (15 days instead of 3 that are provided by Article 151 of the Code of Civil Procedure of Ukraine). However when these two provisions clash a special procedural one is applied. Moreover the decision number 17 rp/2011 dated 13.12.2011 of the Constitutional Court of Ukraine recognized provision of the Code of Civil Procedure of Ukraine as one that is in compliance with the Constitution of Ukraine.

This material was prepared by lawyers of law firm "Pravova Dopomoga". It is closely related to firm's experience within practice of Intellectual property.

If you have any questions – contact us.
We are ready to help you!
Contact us by mail [email protected] or by filling out the form: