Permission documentation for certain kinds of activity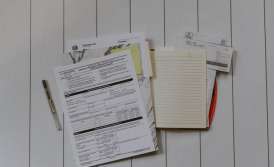 A permit is a document of a standard form which certifies a right of an economic entity to conduct determined kinds of activity on certain territory and during a term indicated therein. Obtaining permission documentation is a typical requirement for a majority of activities connected with wholesale and retail trade, construction and reconstruction, production etc. It is prohibited without a permit to use newly constructed and reconstructed industrial, housing, and other objects; apply new technology; put into production new flammable machinery, mechanisms, equipment and products issued by corresponding state authorities (the State Sanitary-and-Epidemiologic Service, Labor Protection and Fire Safety authorities).

State authorities of Ukraine issue the following permission documentation:
approval of an assortment of food products to be produced and sold;
allotment of land for construction;
approval on operating constructed or reconstructed objects in terms of food product producers;
approval of the sanitary-and-epidemiologic expertise regarding normative documentation;
approval of the sanitary-and-epidemiologic expertise regarding imported and domestically manufactured products;
approval of activity which is connected with the use of works and use of highly dangerous objects, machinery, mechanisms, equipment etc.
We are ready to help you!
Contact us by mail [email protected] or by filling out the form: