New vehicle registration procedure: consequences of simplifications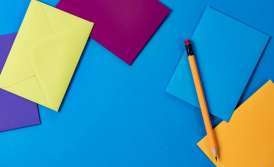 Cabinet of Ministers of Ukraine made a number of significant amendments to the Regulations on state registration (re-registration), deregistration of vehicles by its Resolution number 87 dated13.02.2012. Eventually drivers faced some issues related to application of new rules. That is why we decided to find out what exactly had been changed and how the changes could influence owners of motor vehicles.

The greatest sensation was caused by cancellation of obligation to provide a document which confirms price evaluation of a vehicle that is being registered. Many drivers wondered if evaluation should not be performed at all and how a pension fund fee (which is paid as percent of vehicle price) should be calculated.

In reality everything is quite simple: evaluation of a vehicle is not required for its registration but may be required for calculation of the amount of pension fund fee and amounts of individual income taxes which are to be paid while acquiring a vehicle. This conclusion is confirmed by Subsection 13 of Regulations on obligatory state pension insurance fee payment for some types of commercial transaction which is approved by the Resolution number 1740 of the Cabinet of Ministers of Ukraine dated 03.11.1998. In accordance with this regulation pension fee is paid in the amount of 3% of car price which was stipulated in sale contract, invoice of trade organizations, barter agreement, certificates of customs authorities, vehicle price evaluation certificates and other documents that confirm the price.

So if you have other documents that confirm the cost of a car (sale contract, invoice) it is not necessary to perform evaluation. In this case pension fee and individual income tax are paid on the basis of the price defined in the documents. If such documents are not available you will have to pass an evaluation.

At the same time pension fee and individual income tax are to be paid prior to registration. Otherwise if you don't have pension fee or individual tax income payment documents or if State Automobile Inspection finds out that you have debt it may deny registration of a vehicle based on Paragraph 10 of Subsection 8 of Regulations on registration which stipulates that registration is performed on condition that taxes and fees are paid.

Also some drivers had questions related to revocation of rule about provision of temporary registration certificates for the period until the State Automobile Inspection receives information about customs clearance of a vehicle that temporary stays in Ukraine and prior to obtainment of information from the previous registration location after change of domicile. In particular what should be done by those who had obtained the certificate prior to the changes entered into force? We assume that they can drive with it until the end of the certificate's validity. Other persons apparently will receive registration certificates (with a note about re-registration).

It should be pointed out that it is possible now to legalize papers for a foreign trip with an application of vehicle's owner (and not only with a letter of attorney). At the same time persons who go abroad will be able to receive certificates of vehicle registration only at their own request.

Importers of cars will be interested in stipulations which allow one to perform registration of a vehicle based on electronic cargo customs declaration and cancel requirements for inspection of new vehicles which are not registered with the State Automobile Inspection and importing –state body.

One more rule has been abolished, it required a note about deregistration of a vehicle in process of documents from a foreign country submission if this vehicle was acquired and registered abroad. Also it is no more required to provide a certificate from embassy (consulate) of a country for state registration of a vehicle which temporary stays in Ukraine in case of migration for permanent residence or if it was inherited by hereditary succession which took place outside the country.

This comment was written by Kiev Law firm "Pravova Dopomoga".
We are ready to help you!
Contact us by mail inf[email protected], by phone number +38 044 499 47 99or by filling out the form: