Removal of lien as the result of creditor's inactivity (Ukrainian regulation)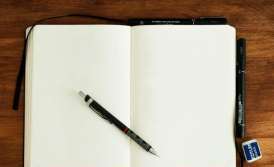 According to the general rule set by Article 28 of the Law "On lien" a lien, including lien on personal property, is terminated when an obligation that is secured by a lien no longer exists. But lately the debtors are frequently facing situations when their obligations are fulfilled but a bank or other lien holder refuses to apply to a notary with a request of encumbrance removal. It frequently happens in cases when goods which are in turnover become collateral. So what should be done in this situation?

A debtor cannot personally make such request to a notary because according to the Law "On securement of creditors' demands and registration of encumbrances" he is not recognized as an encumbrancer. At the same time Article 43 of the mentioned Law provides that information about termination of encumbrance can be registered by an encumbrancer or by registrar of the State Register only basing on application of an encumbrancer or court's decision. It turns out that when an encumbrancer (usually it is a creditor) has no intention to do so the only thing one can do is to take him to court. But what should one's claims include?

The first thing coming to mind is to obligate a creditor to file an application about removal of lien from personal property. But what are the perspectives of court decision enforcement that is based on such claims? A state enforcer will most likely give up due to inability to make a creditor to file such application. Filing a report about commitment of crime by a creditor in the form of non-fulfillment of court decision will have little effect. Process of court decision fulfillment may last even longer and the criminal case may not reach court proceedings.

The second option is to file a lawsuit about removal of obstacles of use and disposal of one's personal property (negatory action) in accordance with Article 391 of the Civil Code of Ukraine. But speaking about goods in turnover this option may not work as well. Article 42 of the Law "On lien" provides that when goods in turnover are under lien, a person that transferred his property under lien keeps the right to hold, use and dispose of the object of lien. Thus, all elements of ownership are kept. On the other hand in accordance with Article 43 of the Law "On lien" such person is obligated to replace the goods under lien with other goods of the same or greater value when disposing of the goods under lien. It is quite disputable whether this obligation is a limitation of ownership so along with proving illegality of lien holder's actions one will have to prove that these actions violate his ownership right.

The best option, in our opinion, is to file a lawsuit about recognition of lien agreement as terminated and include a request which obligates a notary to make a note in the Register about termination of encumbrance. Such request is not hard to prove since it is quite easy to prove that obligations were fulfilled. It is easier to fulfill because it is not a creditor who is responsible but a third party – registrar or custodian of the Register that in accordance with Article 43 of the Law "On securement of creditors' demands and registration of encumbrances" are obligated to make a note about termination of encumbrance based on court decision. Moreover the practice of such disputes settlement by means of recognition of lien agreement as terminated was upheld by the High Arbitration Court of Ukraine in letter number 01-8/637 dated 30.05.2001.

At the same time our firm's practice in similar disputes shows that operative part of a judgment must be very precise and include many details. It is due to the fact that notaries mainly tend to act very carefully since the practice of the issue is not sufficiently developed and everybody wants to stay in good relations with the creditors (mostly bank establishments). In this regard one has to "squeeze" the required decision out of court and keep trying until the desirable result is achieved.

This material was prepared by legal experts of law firm "Pravova Dopomoga". It is related to Problem loans practice.
We are ready to help you!
Contact us by mail [email protected] or by filling out the form: