State Automobile Inspection of Ukraine will be authorized to detain cars of debtors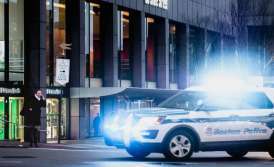 If you owe somebody and the State Enforcement Service of Ukraine knows about it you should be ready that even without violating traffic rules you may lose your vehicle. This will be possible after amendments to the Regulations on temporary seizure and storage of vehicles come into force.

The thing is that amendments provide the right for traffic inspectors to detain vehicle temporary not only under Article 265-2 of the Code of Ukraine on Administrative Offences (for traffic rules violation) but also under Article 40 of the law "On enforcement proceedings" which allows state enforcer to issue a warrant for search of a car.

A wider interpretation of the article is provided in Subsection 4.13 of Instruction on conduction of enforcement actions. Absence of information about address (location) of a debtor or his property serves as a ground for a search. At the same time warrant for search of property which grounds on enforcement documents on alimony and child support collection, recovery of damages which were caused by mutilation or other health injury or related to death of a breadwinner is issued by state enforcer without complying with any other requirements. For all other enforcement documents in accordance with which the property (vehicle) can be sold state enforcer will have to obtain written consent of a creditor to compensate all expenses for search and pay the compensation in advance.

The Cabinet of Ministers of Ukraine did not forget to create a new scheme for earning money: towing of vehicles will be performed by state enterprises that are under control of the Ministry of Internal Affairs. They were allowed to engage private companies to the process as well. The outcome of the situation is not a secret to anybody and all this will be at debtor's expense.

Thus, any debt (including unpaid traffic tickets) will be possible to use as a reason for your car search. The only question is – who is to give written consent and pay in advance for search expenses in case of debt for traffic tickets? As it will require an access to the budget… But even this problem will be somehow solved.
We are ready to help you!
Contact us by mail [email protected], by phone number +38 044 499 47 99or by filling out the form: