Compensation of damage caused by product defects. Due to Ukrainian legislation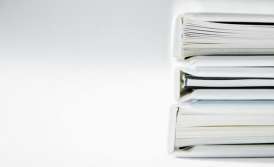 On the 17th of September 2011 the Law "On liability for damage caused by product defects" entered into force. As one can conclude based on the name of the document it will regulate reimbursement of damage caused by purchase of products with defects. It will be applied to damage caused not only to individuals but also to legal entities. But unfortunately majority of problems related to products with defects are not solved by it. We will highlight some aspects of amendments below and would like to point out that this material is not a comprehensive legal advice.

First of all it is worth mentioning that the document regulates issue of compensation of damage that was caused to health or property of an aggrieved person and does not take into consideration the very products that have defects. Thus, this law allows one to reimburse for example expenses for medicines required for treatment of illness caused by wet shoes of improper quality but does not allow one to compensate expenses for purchase of these shoes. It turns out that in order to reimburse material damage caused to consumer and his property by products with defects it is required to follow provisions of the Law while in order to reimburse the cost of this very product with defect and moral damages related to caused damage one has to follow provisions of the Civil Code of Ukraine. It is hard to understand how this separation could be useful.

But its negative consequences are quite obvious. From now on the general rule set by the Law provides that liability for damage caused by product with defect is born by seller or official importer (regarding imported goods). Supplier is liable only if the manufacturer cannot be defined and seller does not inform about name and location of the manufacturer or a person that supplied the good to him within 30 days. But at the same time in accordance with Article 679 of the Civil Code of Ukraine the seller is liable for defects of goods.

As the result it turns out that in order to obtain reimbursement for damage caused to possessions or health of a buyer it is required to file a lawsuit against one person (manufacturer) and in order to reimburse expenses for purchase of the good with defects – against another (seller). Thus, one has to file two lawsuits instead of one.

Term of limitation of actions in such cases equals to 3 years. At the same time term of limitation of actions regarding claims related to defects of goods is one year. Term of limitation of actions regarding compensation of damage caused to health did not exist at all.

There are also some positive aspects in this Law but not as many as many as one would wish. They include more precise definition of product with defects provided by Article 5. It is suggested to define products with defects as products that are not in compliance with safety level which consumer or user can expect for and in particular related to development, production, turnover, transportation, storage, installation, maintenance, consumption, usage, destruction of products as well as provision of warnings and other information regarding such products.

In practice such definition is of little value due to its estimative nature. It will be still difficult to prove compliance of products with the standards set by the manufacturer. This is due to the fact that the legislator provided an aggrieved person with the unfounded right to demand documents for products instead of obligating the manufacturer to provide them and defining liability for their non-provision.

Positive aspects of the Law include reference to the cases when manufacturer is not liable for cause damage. It also includes cases when his liability cannot be decreased. But here we can see an opposite negative aspect – Section 3 of Article 9 of the Law sets liability for the manufacturer for damage caused by both a product with defects and lack of control on the side of a third party. Thus, the manufacturer will be liable for himself and also for "the other guy". However the manufacturer will be able to file a regress lawsuit against the third party.

This material was prepared by law firm "Pravova Dopomga". It is related to services of Legal advice and Legal representation.
We are ready to help you!
Contact us by mail [email protected], by phone number +38 044 499 47 99or by filling out the form: