Ukrainian pensioners caused rewriting of the Code of Administrative Procedure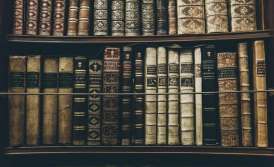 This is the issue where theory is based on practice. Struggle of Chernobyl pensioners and Afghan warriors for the earned pensions made legislators not only change substantive grounds for social payment but also amend some procedural regulations. Legal advice in Ukraine.

3 significant amendments have been made to regulation of administrative procedure since 2012. Of course the number is correct if we do not take into consideration some technical amendments such as defining jurisdictions for disputes with the State Enforcement Service related to inactivity of latter during enforcement of "pension" decisions.

The first one made the "procedure" more expensive. From now on it is not enough to pay 20 UAH to the head of housing office in order to issue a letter of attorney to a representative (lawyer). Such letters of attorney as well as ones that were certified at place of work will not be accepted by the administrative court. The Parliament decided that neither head at place of work nor public official at place of living are entitled to certify genuineness of individuals will. This function is provided only to notary and persons that in some cases have similar functions (management board of reformatories, military and healthcare establishments or public officials of local administrations in administrative units where services of notary are unavailable). Thus Ukrainian pensioners were made to think about whether they should be so generous and pay 200 UAH more for unguaranteed raise of pension.

The second amendment deals with terms of limitation of actions. The MPs decided to provide courts with the absolutely clear opportunity to deny claims which are not that "fresh". From now a court seeks respectful grounds for non-compliance with limitation of actions term in the claim and additional documents. If it doesn't find one it makes a decision to dismiss the claim without prejudice. At the same time in order to make such decision it is not required to hear the case: new version of Article 100 of the Code of Administrative Procedure allows making such decisions either at stage of preparatory proceedings, court hearing or at stage when the court decides to begin proceeding without court hearing.

The third amendment and probably the most important one: the decision on payment of pensions was excluded from the list of decisions that are to be enforced immediately even if they were made during shortened proceeding. This innovation does not influence pensioners much since they are concerned with future pensions rather than with compensations. At the same time a number of lawyers and persons who simply used to making "quick money" on immediate enforcement (it is not a secret that there are a lot of employees of the Pension Fund and even court among them) lost their interest in dealing with social issues because after this amendment they can wait for some result for years.

Generally, cancellation of immediate enforcement of compensation payments caused all the mass protests in Ukraine. But it was needed for some reason; "someone" managed to do what was expected in 2010 when shortened proceeding was introduced. It is hard to find reasonable explanation of such ill-considered regulation made by legislators other than lobbying of this rule. Or they just couldn't calculate the amount of Chernobyl pensioners and money needed to pay them legitimate pensions.

This comment was written by lawyers our firm.
We are ready to help you!
Contact us by mail [email protected] or by filling out the form: