Formation of new register of non-profit organizations in Ukraine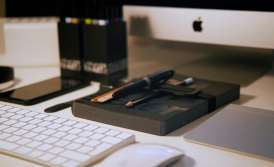 The new Decree of the Cabinet of Ministers of Ukraine №440 "On the procedure of inclusion to the Register of non-profitable organizations" has come into force since the 16th of July 2016. The Decree was adopted according to the Law of Ukraine №652-VII "On putting changes about taxation of non-profitable organizations to the Tax Code of Ukraine " dated the 17 of July 2015. The target of it is putting documents of non-profitable organizations in accordance with the 133 article of the Tax Code of Ukraine and inclusion to the new Register. Our lawyers wrote an article about it.
According to the Law №652 all non-profitable organizations which are included to the Register must submit corporation documents to the State Fiscal Service of Ukraine. Copies of these documents must be in accordance with the 133 article of the Tax Code of Ukraine and must be properly certified.
Housing-constructive cooperatives must also submit certified copies which confirm a moment of building commissioning and fact of building or buying this house by a cooperative.
The State Fiscal Service of Ukraine will conduct an inventory for examining whether all non-profitable organizations are in accordance with the 113 article of the Code.
The Decree defines that documents must be submitted until the first of January 2017. If organization doesn't do it then non-profitable status will be revoked.
We need to admit that this decision was developing for a long time. That's why the tax laws on non-profitable organizations were changed significantly. But the most of non-profitable organizations (charitable organizations, public association etc.) which were registered in the 90's and 2000's don't react on this and don't put changes into their charters.
There was a new edition of some profiled laws on charitable organizations and public associations in 2013.
So putting changes into charters and upgrading of non-profitable organizations' status is a legitimated requirement from the state. Our company does it professionally.

If you have questions – please, ask!
We are ready to help you!
Contact us by mail [email protected], by phone number +38 044 499 47 99or by filling out the form: