Changes into the procedure of review claims in a sphere of the state registration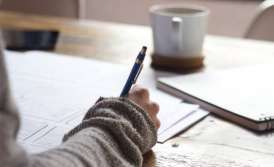 There is an important change in the legislation of Ukraine – mechanism of execution court's decision, which was adopted as a result of claim on decisions of the Ministry of Justice of Ukraine in the procedure of the state registration, has been regulated.

Thanks to decision of the government, this mechanism has become clearer. We are talking about execution of the courts' decisions by the Ministry of Justice of Ukraine and by its chapters.

For example, if a court satisfies claims and cancels decision of the Ministry of the Justice then the Ministry is obliged to issue order on cancellation of previously adopted decision within five working days.

If Ministry cancels its decision on refusal to examine claim, even if it was reviewed essentially, subject, who legally involved in this situation, is obliged to react on the Order of The Ministry of Justice not later than the next business day after its issuance. It means that a claim is reviewed one more time according to the current laws.

Except it, even if the Ministry of Justice adopts decisions about satisfying claim with putting some changes in the Register, the state register can put appropriate record only with a court's decision which status is legally confirmed.

Also the Decree of the Cabinet of Ministers no. 1025 defines that reviewing of similar claims, if an additional information is necessary, the Ministry of Justice can initiate attraction its chapters for solving problems which occurred.

These changes have come into force since the 4th of January 2018.
We are ready to help you!
Contact us by mail [email protected], by phone number +38 044 499 47 99or by filling out the form: