Licenses for business: what's the news?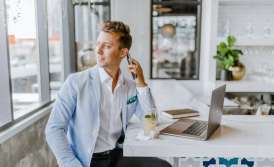 On October 2, the Law introducing amendments to the sphere of licensing of economic activity (Bill No. 1060) was adopted at the regular meeting of the Ukrainian Parliament.
What has changed and what innovations await Ukrainian business in 2019?
Of the main innovations, we can distinguish the following:
Suspend, rather than revoke. For violations, the license can now be suspended in full or in part, for a clearly defined period.
According to the promoters of the law, this measure may be more effective than revoking the license, because it is designed to prevent further violations by the license holder.
The list of grounds for revoking a license has been expanded. Among them is the availability of an act that indicates the failure of the license holder to eliminate violations within a certain period of time, due to which its action was suspended (see above).
The license is also revokedif the license holder is declared legally incompetent, partially capable, missing, and declared dead.
Failure to pay for a license is no longer grounds for revoking.
You may get no answer. Licensing authorities can now leave an application without consideration. For example, if they have information about the implementation of control over the subject of economic activity by residents of states that carry out armed aggression against Ukraine.
Less paperwork during reapplication. In order to draw up a repeated application for a license, you need to add to it only those supporting documents that previously became the basis for a decision to leave the application without consideration. But only on condition that they retained their relevance at the time of the second filing.
Read also: Why is it so important to apply in advance for legal assistance during the license inspection?
Also among slightly less noticeable yet significant changes there are the following ones:
it has become mandatory to include in the licensing conditions provisions on the accessibility of places of business for people with limited mobility
The State Treasury Service is now obliged to give the licensing authorities access to information on payment by licensees for their issuance.
The law will enter into force two months from the date of its publication. Some of its amendments regarding the Law on Advertising will come into force six months after its publication.
If you want to know how this will affect your particular case, call us!
We are ready to help you!
Contact us by mail [email protected] or by filling out the form: