License for fuel storage can be replaced by declaration: what should you expect?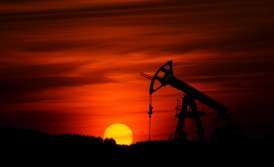 Since July 2019 the oil products market of Ukraine has experienced significant changes: a system of licensing and fuel sales management was put into operation. However, in view of financial condition of agricultural enterprises it turned out that this is too heavy a workload for them.
Given this state of things, lawmakers decided to make some changes to the legislative act that would regulate this area. Rumors circulated that the license for fuel storage would simply be canceled. But now, given the situation, specialists are inclined to other conclusions.
What awaits entrepreneurs involved or who are just about to engage in fuel storage activities?
Related article: Obtaining permits for enterprises whose activities are related to fuel
The bill calling changes to the licensing process for fuel storage activities
Recently, a project 2248 appeared in the Verkhovna Rada , which called for cancelling the receipt of a license for the storage of fuel for enterprises that use it for their own purposes. However, this decision may lead to new uncontrolled financial flows in the oil products market, which generally puts the success of the reform into question.
Therefore, an alternative bill 2248-1 appeared, from the coalition monomajority, which offered an alternative option - the introduction of declarations instead of licenses.
The difference between a license and a declaration:
the declaration is a simpler form of a permit, therefore it requires less from the business less resources for preparation;
a declaration is easier to obtain, or rather, it is not necessary at all, because declarations are obtained on the basis of the "silent consent" principle;
for the declaration, as a rule, there is no state fee.
The essence of the principle of "silent consent" is that after submitting the documents you do not have to wait - it is enough to prepare them and submit them to the declaration body. However, it is important to correctly fill out the documents and ensure their positive consideration in the future.
Related article: In which cases and what for a fuel license is necessary?
How can changes affect your storage of petroleum products?
The practice of declaring is widespread throughout the world, so it is not surprising that they decided to use it with us. However, knowing how legal norms can be implemented in practice, and taking into account the experience of introducing declarations of the State Emergency Service, it is better to entrust this work to someone who already has experience in the area of licensing.
A simplified procedure for processing documents does not mean 100% result. Documents can be returned to you to eliminate the shortcomings, which will make you postpone the start of your activity for another period.
In addition, not so long ago, the Verkhovna Rada postponed the introduction of fines for unlicensed activities until the beginning of 2020. However, this does not exempt from the obligation to obtain a license.
Of course, you can wait for the introduction of the declaration, but this may not happen, therefore it is better not to expect and bring your activities in accordance with the law.
If you want to be confident in the future of your business and the legitimacy of your activity, you can seek legal advice from our specialized lawyers. It is worth taking care of the safety of your business activity today, seeking legal support in case of any changes in legislation.
If you want to know more about the process of licensing fuel storage activities as of today - give us a call!
We are ready to help you!
Contact us by mail [email protected] or by filling out the form: