Liquidation of sole proprietorship with debts in 2021: Is It Possible?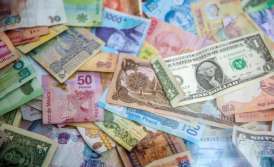 Dissolution of a sole proprietorship is a quite widespread procedure. Today it is offered to undergo it even in the online mode. Unfortunately, this option is not suitable for sole proprietorships with debts.
Why may this question arise? Of course, there are many reasons: you want to close your sole proprietorship within the shortest possible time, but you don't have enough money on the account to pay tax debts or to pay off obligations to the counterparty. There is even a situation when the sole proprietor didn't even know that it had a tax debt.
Is it possible to dissolve the sole proprietorship with debts?
You may also like: How To Close A Sole Proprietorship During Quarantine?
Will an application for the sole proprietorship liquidation be accepted if there is a debt?
When closing the sole proprietorship, even before filing an application for liquidation, you must "close" all working issues - to dismiss hired workers, pay off the creditors, pay all taxes.
Of course, your application for liquidation of the sole proprietorship will be accepted. This is actually made mechanically. But you won't be able to finish the process of the sole proprietorship liquidation, because besides filing an application to the registrar, the sole proprietorship must also be deregistered with the tax authorities.
What is the threat of uncovered debt?
fine and penalties;
a court, because a sole proprietor is liable for its obligations with personal property.
Can you hope for "alternative liquidation" of a sole proprietorship?
Termination of a business involves such a concept as "alternative liquidation" of LLC - when the company is transferred to the new owner, who deals with the gradual dissolution of the company, at the appropriate pace.
Unfortunately, this will not work with a sole proprietorship.

You may also like: Can I Terminate My Sole Proprietorship Without Inspection?
The only option is to cover the debts and to ensure the correct step-by-step dissolution of the sole proprietorship. Our lawyers can help you find the best solution and develop an algorithm to ensure the legal liquidation of the sole proprietorship.
Do you want to close your sole proprietorship? Don't hesitate to contact us! We can take over the whole process of communication with state authorities.
Didn't find an answer to your question?
Read more about liquidation of a sole proprietorship here.

We are ready to help you!
Contact us by mail [email protected], by phone number +38 044 499 47 99or by filling out the form:
We are ready to help you!
Contact us by mail [email protected], by phone number +38 044 499 47 99or by filling out the form: