Activity of employment agencies in foreign countries is going to be controlled harshly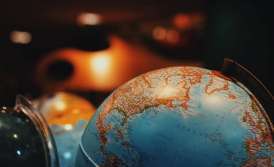 First of all, these initiatives are pointed to prevent human trafficking. Measures of rigorous monitoring of entrepreneurs, who provides services as employment agencies, are proposed for reaching this target.

There is going to be the next obligations for agencies services:
providing their clients with full and certain information on accommodation, medical services, social guaranties and other conditions, which are related to employment country;
cooperation with chapters of the sate bodies which are responsible for realization of social policy in a country;
providing the sate bodies with the statistics on a number of people who work abroad;
providing the Ministry of Foreign Affairs of Ukraine with information about people who get work abroad and about organizations/enterprises which provide this job.
The Ministry of Social Policy of Ukraine has an obligation to control this type of activity. Except it, there are proposed such measures of reacting:
to put financial sanctions for infringement the Licensing regulations and defining responsibility for refusal to execute order of controlling state bodies on disposal infringements;
to oblige the sate diplomatic bodies abroad to conduct examination of information about real opportunity of foreign organizations, which provide work, to ensure our citizens with accommodation;
to define clear reasons for license's revocation (stopping action) if infringements caused human trafficking or led to it, if people, who provide these services, have criminal records on human trafficking.
This project is recommended for adoption by the Verkhovna Rada of Ukraine.
We are ready to help you!
Contact us by mail [email protected], by phone number +38 044 499 47 99or by filling out the form: