Extension of the moratorium for the state examinations in 2018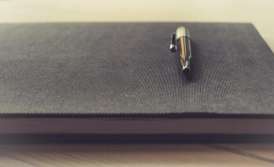 One of the most problem matters always were examinations of Ukrainian business by the state bodies. The Law of Ukraine "On temporary features of conducting events of the state control in commercial sphere" was drafted for making their state easier. The clauses of this Law restrict conducting scheduled and unscheduled examinations by the state bodies in 2017. Considering positive affect of this act, it was decided to continue action of this Law in the current year.

We need to admit that, as any other Law, this legal act has its exceptions which allow to launch examination of activity of entrepreneurs in particular cases.

For example, in general, the state bodies have an opportunity to organize control events for some companies, taking into account the Law # 1728, in particular the Article 3. It means that examination can be conducted only if there is an approvement of the central executive body.

Except it, unscheduled examinations can be launched on that companies where were accidents which cause deaths and also companies which has court's sanctions.

If it is necessary then a business's owner can initiate an examination by himself, filling in an application form.

In some cases examination can be conducted when there had been an accident which provoked negative influence for life, health, ecology, safety of the state etc. This accident must comply some legal requirements which approved by the Cabinet of Ministers of Ukraine. Except it, The Cabinet of Ministers defines the list of the state bodies which has moratorium for launching their examinations.

Extension of the moratorium is defined in the Law "On the state budget in 2018".


We are ready to help you!
Contact us by mail [email protected], by phone number +38 044 499 47 99or by filling out the form: