Change Doctor's License: Best Articles of 2022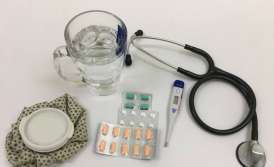 Making changes to your Medical License is not too different procedurally from the initial procedure of obtaining a License. In fact, you will have to go through almost the entire algorithm of actions - collection of documents, filling out statements, consideration of the application by the Ministry of Health.
The difference is the limited time during which you must submit the documents and notify the authority of your changes. You only have 30 days to do this.
We've gathered the best legal articles on the procedure of making changes to a Medical License in Ukraine to help you understand the process. If you do not want to lose time, and want to be sure that the changes will be registered in time and without problems, please contact our specialists.
Top-8 best articles on the process of making changes to a Medical License in Ukraine
You can find more information about the procedure for making changes to a Medical License, as well as the price of our services, on our main service page. We can help you both remove information from your license and replace it with a new one, as well as expand the information in your Medical License, for example, if the clinic wants to provide a wider range of services.
Do you need help making changes to your Medical License? Don't hesitate to contact us! We'll make sure your business doesn't have to pause and your Medical License is safe, with changes made on time.
Sign up for our newsletter, so you don't miss any new useful publications.
We are ready to help you!
Contact us by mail [email protected], by phone number +38 044 499 47 99or by filling out the form: