Everything you wanted to know about the start of the security business: the best articles for 2019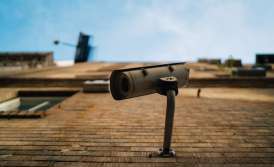 Archive

Assistance in obtaining a security license, as well as advice on starting a security business, has been one of the leading services of our company for many years.
Since the flow of questions on this topic has not subsided, we decided to gather the most useful information in one publication to help you successfully start your security business.
So, here you can find the best publications about how to obtain a Security License and things to consider when starting a security firm in Ukraine.
The procedure for obtaining the Security License in Ukraine
What do you need to know when starting a security business
You can find more information about the price and period of obtaining the Security License with our legal assistance on our "Security License in Ukraine" service page.
We will quickly and easily obtain a Security License for you! Sign up for our newsletters so you do not miss our new useful publications!
We are ready to help you!
Contact us by mail [email protected] or by filling out the form: