Excluded the founder of non-governmental organization from USR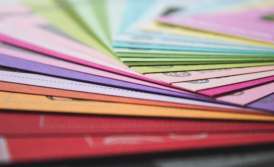 In July 2018, a Client, a non-governmental organization registered in Kiev, contacted our company with a request to amend the information about the founders, found in Unified State Register.
Thus, at the moment of the organization's business activities, for reasons only it knew, the presence of the name of one of its founders in the register became unwanted. The organization's lawyers knew the provision of part seven of Article 7 of the Law of Ukraine "On Public Associations", according to which, the powers of any of the individuals acting as signatories of the registration application and, accordingly, the founders of the organization, should be terminated from the date of registration of such public organization. At the same time, such founders can later be eliminated from the organization's members, and their presence in the register is misleading for the visitors of the register as to who actually is currently a member of the organization's supreme body.
Moreover, in practice, information about the founders is entered into the register at the stage of registration of the organization and is not changed in the future.
The client made repeated attempts to make such changes in the judicial authorities and was denied registration. After consulting in advance with a number of law firms, he was of the opinion that such changes could not be implemented.
However, the experience of our company shows that such an opinion is extremely erroneous. We have repeatedly got founders removed from the USR and know other cases of successful support of such projects.
There are at least two ways to achieve what you want. As a result of performing one of the procedures, all founders are removed from the register, and no notarized documents from such persons are required. If the second procedure is implemented, only the data of the individual founders are deleted, and a notarial document, confirming their exit, is required from such persons.
Our Client had the most difficult of all possible situations, when it was not possible to receive a notarial document, and it was impossible to remove everyone. The solution was to bring the necessary individuals into the beneficial owners of the public organization and to introduce a generalized wording in the "Founders" paragraph.
The need of the Client was fully satisfied, and the lawyers of our company once again gained experience from a non-standard and rather complicated situation in a seemingly quite routine work on making changes to data on a public organization.
We are ready to help you!
Contact us by mail [email protected], by phone number +38 044 499 47 99or by filling out the form:
We are ready to help you!
Contact us by mail [email protected], by phone number +38 044 499 47 99or by filling out the form: