Change of currency rate did not cause any losses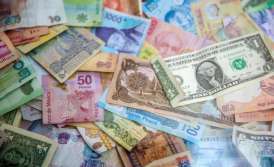 Our Client, manufacturer of agricultural products, leased equipment for combine harvester in the amount of 1 500 000 UAH.

Lease contract provided a possibility of payment increase in case if Swiss franc rate rose. As of the day of contracts signing (2007) such terms had been acceptable but since the end of 2008 monthly payments has increased almost twice as much. Fulfillment of contract terms became unbearable and economically profitless.

Acting in the interests of the Client, law firm "Pravova Dopomoga" contacted leasing company with a suggestion to recalculate the amounts of lease payments.

The leasing company refused to negotiate, applied to court and obtained a court decision about collection of overdue payments and fines in the amount of 600 000 UAH as well as seizure of equipment.

We managed to stop proceedings initiated by lawsuit of the leasing company in court of appeal by filing a new lawsuit about recognition of contacts' provisions about increase of payments amounts based on the increase of franc's rate as void.

After our lawsuit was satisfied by the court of appeal leasing company initiated negotiations and offered to repay 600 000 UAH of debt in exchange for equipment transfer into our Client's ownership.

As the result of negotiations between lawyers of law firm "Pravova Dopomoga" that acted on Client's behalf and leasing company the redemption amount was agreed to be 200 000 UAH.

Thus, representation of Client's interests by legal experts of law firm "Pravova Dopomoga" allowed him not only to save the property but also to avoid losses related to increase of currency rate.

The service was provided by lawyers of Litigation practice.
We are ready to help you!
Contact us by mail [email protected], by phone number +38 044 499 47 99or by filling out the form: