Changed registration address of sole proprietorship in state register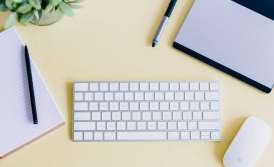 In March 2017, our company was contacted by the Client, an individual entrepreneur, who intended to change the business address. The task was clear - to quickly introduce changes to the Unified State Register. Such changes were related to the fact that the Client was a relocatee from the ATO (Anti-Terrorist Operation) zone. As our team has a great experience in this area, even such nuances did not prevent us from fulfilling the request in the shortest possible time.
The first stage of the registration of changes involved the preparation of documents and submission them to the authorized authority. The Client provided us with all the necessary data required to complete the registration forms, including a certificate of registration of the internally displaced person, in a timely manner. This document certified the change of location of the individual entrepreneur and is required to register the corresponding changes. He also promptly provided our lawyers with a power of attorney certified by a notary, so that they could register the changes without the Client's presence. Thus, our specialists fulfilled this order, without involving the Client. They prepared and submitted all the necessary documents to the state registration authority within one day. And the next day the Client could check his changed data in the Unified State Register.
The second step was to notify the tax authority of the change of location and to obtain an extract from the Register of Single Tax Payers. The procedure was completed by our lawyers on the same day as the state registrar introduced the changes to the Unified State Register. This stage was also successfully completed without any delays. We obtained an extract confirming the registration of changes in the business address within 10 business days, as defined by law, and delivered it to the Client.
If you want to learn more about the procedure of registration of changes in the data of an individual entrepreneur or a legal entity, please don't hesitate to contact the lawyers of our company. They will provide you not only with the comprehensive advice, but also with a qualified legal support at the authorized authorities.
We are ready to help you!
Contact us by mail [email protected], by phone number +38 044 499 47 99or by filling out the form: