Provided legal consultation about acquisitive prescription in Ukraine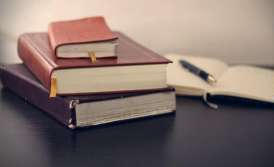 In April 2017, a potential client, an individual, turned to our company, with a request for our lawyers to represent their interests in a legal dispute on acquisitive prescription for the real estate, namely a residential building in Ukraine. This dispute arose from the fact that a relative of our client (the plaintiff in the lawsuit), with whom they lived together in the same house (which became the subject of the dispute), filed a lawsuit in court to get his ownership of this property recognized on the basis of acquisitive prescription.
The plaintiff supported their position with the relevant provisions of the Civil Code of Ukraine, namely, article 344, which provides for general conditions for the emergence of property rights by acquisitive prescription.
Since the acquisition of ownership in this category of cases is carried out through legal action, the Client worried about the possibility of losing their own housing, and wanted our lawyers to provide legal services to prepare a response to the lawsuit and to represent their interests in court.
However, taking into account previous experience working with such categories of cases, our lawyers suggested starting work with the consultancy stage, during which it was planned to make ourselves familiar with the lawsuit and documents, on the point of which the adverse party appealed.
As it turned out, the argumentation of the plaintiff (a relative of our Client) was reduced to the fact of registration (more than 15 years) and the conclusion of contracts with utility companies for the provision of utilities, which in this particular case could not qualify as sufficient grounds for recognizing the plaintiff's ownership.
Thus, our lawyers made a recommendation not to waste time going to court, since the plaintiff did not have even the slightest chance of getting their claim satisfied. To comply with the formalities, we prepared a response to the lawsuit, in which we argued the bankruptcy of the plaintiff. As expected, their attempts to obtain a court decision in their favor were unsuccessful. Thus, our lawyers helped the Client restore their peace of mind and save a significant amount of money that otherwise could have been spent on legal representation.
You can learn more about the questions related to acquisitive prescription in the material of our lawyer.
For more information about our consultancy and court representation services, call our company.
We are ready to help you!
Contact us by mail [email protected], by phone number +38 044 499 47 99or by filling out the form: