Assistance with licensing of Uber drivers in Odessa in 2017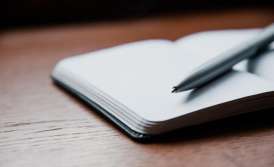 Odessa became the second city in Ukraine, where Uber launched its passenger transportation services. Since by the time of the Uber launch in Odessa, our lawyers have long provided legal support and assistance in obtaining similar licenses for the Kyiv carriers, requests from Odessa were met with the highest level of expertise and efficiency.
The process of obtaining these licenses was so well-organized that the Clients received their Uber license forms by Nova Poshta courier service or other convenient services within an average of two weeks after applying to our company. All legal actions were carried out under a power of attorney certified by a notary, and therefore our Clients didn't have to come to Kyiv.
It's worth noting that we obtained the licence for Uber transportation services in Odessa not only for Odessa businessmen, but also for other Clients from the Odessa, Kherson and other nearby regions. Most of our Clients were self-employed drivers with their own cars, but we were also contacted by the Uber partners, who built a whole drivers business structure.
The licenses were mainly obtained for individual entrepreneurs, but some legal entities also sought legal services for licensing their passenger transportation activities. The former category of Clients took advantage of a simplified licensing procedure, while the legal entities had to go through a more complicated process. In both cases, our lawyers not only advised the Clients on the peculiarities of the licensing procedure, but also assisted them with the development of a full package of documents for the Uber license. Our company's specialists helped to properly fill out the application and statements, draft medical and technical service agreements (where it was necessary), etc.
There were also drivers who wanted to join Uber taxi service, but didn't want to register as sole proprietors. So, we had to explain them that it was impossible, because in this case they wouldn't be able to obtain the license.
Another large category of Clients were entrepreneurs that didn't have their own cars. However, pursuant to the licensing regulations, in order to obtain the license, the applicant shall have at least one category B vehicle. Thus, our lawyers provided them with advice on possible solutions to such a situation in accordance with the law of Ukraine and Uber policy.
For more information about the transportation licensing services (including domestic transportation of passengers by cars), please see the Service page on our website.
We are ready to help you!
Contact us by mail [email protected], by phone number +38 044 499 47 99or by filling out the form: