We contested the illegal dismissal of servicemen from the Armed Forces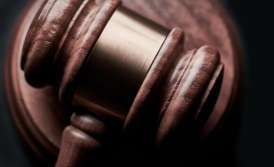 Our firm was addressed by a Client who had been dismissed from the armed forces under the order of the military unit commander due to the expiration of the Client's contract. The actual dismissal happened two days before the reaching of his ten-year length of service. Such actions on the side of the armed forces are very common in practice. The main goal is minimization of state budget expenses. Even though such practice does not directly violate the rights of servicemen it deliberately deprives them of state guarantees.

The main Client's interest was to obtain the right to social guarantees and benefits that are provided for dismissed soldiers with a service length of ten years.

During the legal analysis of the situation there was found the violation of the procedure of meeting with the serviceman about his dismissal as the fact that the meeting was held by an unauthorized person. This fact shows the violation of procedure of soldiers' dismissal from the Armed Forces of Ukraine which is defined by the President's of Ukraine Decree number 1153/2008 dated the 10th of December 2008 "On the Regulations of military service passage by citizens of Ukraine in the Armed Forces of Ukraine."

Our lawyers have prepared and filed an administrative appeal for cancellation of the order of the military unit commander about our Client's dismissal and for restoring him in the list of servicemen.

We have successfully supported the mentioned appeal and defended the interests of the Client in the court. The claims were fully satisfied. The court decision has come into force.

As a result our Client was restored in the list of servicemen that enabled him to receive a legitimate seniority and also guaranteed by the legislation compensations provided for the soldiers with a service length of 10 years. Thus the proper defining of the appeal subject and claims as well as detailed processing of the legal framework allowed to defend the Client's interest the best way possible.
We are ready to help you!
Contact us by mail [email protected], by phone number +38 044 499 47 99or by filling out the form: