Got official explanation from the Ministry of Ecology for a Client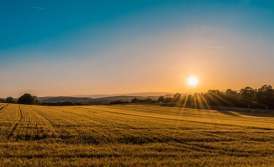 Payment of ecology tax in Ukraine
An enterprise of one of our Clients was using a significant amount of fluorescent lamps.

This enterprise had an agreement with a company that would remove out of order lamps from its territory on regular basis but temporary storage of lamps on Client's territory was unavoidable. The Client had an unpleasant situation regarding the latter. When having a conversation with ecology tax inspector the Client was informed that the inspector's department was planning an inspection on compliance with requirement of ecology tax payment. During this conversation the Client found out that due to the storage of wastes within territory of his enterprise (according to tax inspector's understanding) and absence of permit for storage of wastes a fine would be imposed on the enterprise in the amount of more than half a million gryvnyas.

The Client wanted to understand possibility of such fine imposition, its lawfulness, possible ways of appeal against it and judicial practice related to appeals against such fines. The Client was provided with a written legal advice that had been prepared specially for his situation and answered all the Client's questions.

After examination of the advice and discussion with the Client we came to conclusion that along with court settlement of a possible dispute it would be effective to support our position with a conclusion of one of the controlling bodies in the field of ecology. This would allow us to strengthen our position in court. Also it could possibly play a preventive role regarding imposition of fine.

For this purpose we sent a letter to the Ministry of Ecology and Natural Recourses of Ukraine. Official written response of the Ministry signed by the Deputy Minister included such wording as "provision of information". Interpretation of position provided by the response satisfied the Client's interest.

Thus, we've obtained confirmation of our legal conclusion from the Ministry of Ecology and Natural Recourses of Ukraine which strengthened the Client's confidence about the fact that possible actions of tax authorities would be unlawful.

Copy of the document was provided to the tax inspector and as of today the enterprise still hasn't faced the fine.
We are ready to help you!
Contact us by mail [email protected], by phone number +38 044 499 47 99or by filling out the form: