We helped our Client to deregister from the apartment not living persons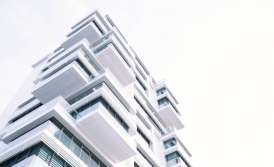 Our Client turned to us for help in his housing problem. Our Client was an owner of apartment but he was limited in disposing the property, because some persons were registered in the apartment without living there or even keeping contact with the owner. A place of current residence of the registered persons was unknown. That was the problem due to requirement of Ukrainian legislation to have written approval of all registered persons for any judiciary meaningful (rearrangement, exchange, sale, etc.) action with living accommodation.

Client's primary interest was to remove factors that did not allow him to dispose the property freely. The situation was complicated by the fact that the minor was registered in the apartment, in such situations deregistration of the minor can become impossible.

The reasons for deregistration: application, valid judgment, the death certificate (according to Art. 7 Law of Ukraine "On the Freedom of Movement and Free Choice of Place of Residence in Ukraine").

The lawyers of our firm designed the optimal and efficient mechanism to eliminate the circumstances, which hinder Client's right to dispose the property. In particular, we've made an exhaustive analysis of the situation and prepared statement of claim "About declaring that the persons have lost their right to use the accommodation". The trial was supported by our lawyers.

Owing to clear estimation of facts and usage of the right instruments, we managed to avoid lengthy litigation and negative consequences. The claim has been satisfied in full at the first court session. As execution of the court decision the defendants were deregistered by enforcement.
We are ready to help you!
Contact us by mail [email protected], by phone number +38 044 499 47 99or by filling out the form: