We helped a Client who entered into agreement without understanding of its terms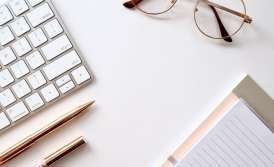 Our firm was addressed by a Client who asked to clarify his situation of car purchase under AvtoTak system
.
According to his words when signing an agreement with "Avto Prosto" company he expected to purchase a car in installments. When he paid the amount that was close to the vehicle cost the Client decided to check information about his arrears. When he received the information that the debt significantly exceeds even the cost of the vehicle the Client requested for legal assistance.
Analysis of the main agreement of vehicle purchase under AvtoTak system and many annexes to it, allowed to conclude that
the Client was deceived about real terms of the Agreement
.
This became possible due to:
he did not have a chance to receive legal advices during examining all the stipulations of the agreement;
the agreement and its annexes were overfilled with terminology and definitions that are hard to be understood;
stipulations about payment and term were mainly referential which made it difficult to understand the meaning of corresponding sections.
Despite the fact that all the documents were drafted quite correctly (most likely this is the result of a lasting practice) our lawyers managed to find legal grounds to challenge the validity of agreement. In particular they pointed out the consumers rights violation, violation of law in the field of financial services and also that the Client was deluded (the full cost of agreement was not stipulated, subject of the agreement was vague and other).

As the result our legal experts in litigation practice prepared and filed a claim to protect Client's interest.

By the way, this is not the first case related to AvtoTak: on May of 2012 we won a dispute with AvtoTak. In its ruling a court supported Client's claim and ruled the purchase of vehicle agreement under AvtoTak system to be invalid.

If you happen to be in similar situation with AvtoTak – contact us and we will help you to solve it.
We are ready to help you!
Contact us by mail [email protected] or by filling out the form: