We analyzed risks related to signing of investment contract of real estate acquisition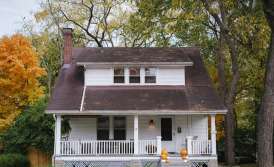 Our firm was addressed by Clients who wanted to evaluate risks related to investment in residential real estate that was being built by a certain constructor.

The Client required not only the professional analysis of contract but also a comprehensive evaluation of risks.

In order to find out whether the constructor has all the documents that are required for beginning of construction process our expert visited the constructor and examined the following documents:
Land rental agreement;
Land ownership state certificate;
Construction license of the constructor;
Permit for construction works beginning;
Project documentation based on which the constructor obtained the permit for construction works beginning.
All the required documents were present and in compliance with the requirements of legislation.

But the very investment contract included some risks related to possible increase of object's cost. This is why we suggested the Client to insure possible risks.

Our advice allowed the Client to make sure that there are no risks related to formalization of construction. And he made the decision to sign investment contract. It should be mentioned that the Client decided not to insure risks related to possible increase of object's cost.
We are ready to help you!
Contact us by mail [email protected] or by filling out the form: