We drafted contracts with explanations for construction of industrial object in Russia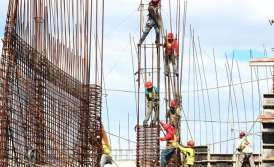 We were addressed by a Client with interest in legal implementation of a major project on construction and commissioning of industrial object in the Russian Federation. In this project our Client (non-resident company) acted as the Contractor while the Customer was represented by a company from Russia. The situation required drafting of a set of contracts that regulate the relationship between the parties at the stage of designing, construction and at the stage of supervising service provision.

The specificity of the project was reasoned because:
Russian legislation (it was chosen by the Parties as substantive law) does not allocate a separate category of supervising services;
lack of "direct" contact with representatives of the Russian side that did not allow to coordinate certain stipulations of contract at the stage of preparation.
As the result we drafted all the necessary contracts as well as detailed clarifications of possible comments / requests of counterparty representatives with reasoning of the proposed position. In particular special attention was paid to the term of the contract (because the Civil Code of the Russian Federation contains stipulations that the agency agreement contract term is equal to the term of obligations fulfillment). It eliminated the risk that the service which is provided for any reason after the specified in the contract term could be unpaid by the Customer.

It was also pointed out at the liability of the Contractor (in terms of supervising service provision). Since the Civil Code allows a customer to recover the difference between the amount of damages and the amount of forfeit so it was necessary to prevent the possibility of unreasonable sanctions being imposed on the Contractor. In order to do so stipulations about liability were created based on a clear formula, "obligation of supervisor to do something – liability for non-fulfillment (unduly fulfillment) of this obligation." At the same time obligations of supervisor were stipulated with the appropriate wording: "To control the execution of ...", "To inform about infractions on the side of the contractors ..." to protect the Client from liability for the acts or inactivity of third parties.
We are ready to help you!
Contact us by mail [email protected], by phone number +38 044 499 47 99or by filling out the form: