We helped to terminate guarantee through transfer of mortgage object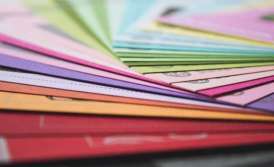 Our firm was addressed by a Client who was a guarantor in a credit agreement. Obligations stipulated in the agreement were secured by mortgage. Object of mortgage was represented by real estate that was owned by the Client. The main borrower ceased fulfillment of obligations under credit agreement which led to the procedure of debt was charged by a bank from the Client. The debt exceeded the cost of real estate that was an object of the mortgage.

The Client's primary interest was to terminate the guaranty through fulfillment of obligations to the bank with favorable terms, as soon as possible (without long court proceedings and enforcement of decisions).

In accordance with Section 1 of Art.33 of Law of Ukraine "On mortgage" in case of main obligation being unfulfilled or fulfilled inappropriately by a debtor a mortgagee is entitled to foreclose the object of mortgage agreement.

Lawyers of our firm developed an optimal scheme of guarantee termination though transfer of mortgage object to the mortgagee while spending minimum of time and money. The suggested scheme fully satisfied interest of our Client.

The negotiations with the bank were organized and as the result obligations of the Client to the bank were quickly terminated through transfer of mortgage object to the bank.

Thus using right tools for communication with representatives of the bank we helped the Client to terminate obligations to the bank within shortest possible term and with minimal expenses while avoiding a long process of foreclosure in court.
We are ready to help you!
Contact us by mail [email protected], by phone number +38 044 499 47 99or by filling out the form: