Our firm continues cooperation with the State Inspection of Ukraine on Consumer Rights Protection in the form of Pro bono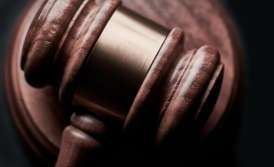 Today, in addition to consulting expert conclusions, the lawyers of our company take part in the litigation on behalf of this central executive authority in the case of compliance of the commercial of the Miramistin drug with the legislation. You will recall that earlier the Kiev Administrative Court of Appeal upheld the fine imposed by the State Consumer Inspectorate on PrJSC "Darnitsa Pharmaceutical Firm" for unscrupulous advertising of the Miramistin drug, canceling the decision of the trial court. The position of the State Consumer Inspection in this process was represented by the lawyers of the judicial practice of our company.
To date, after the review of the case by the cassation instance, the case has returned to the District Administrative Court of Kiev. The primary task in the trial court is to conduct a forensic examination of the controversial commercial. Our firm's lawyers insisted on this even at the stage of reviewing the case on appeal (in the first instance court, our company did not participate in the first trial). However, then, due to a number of reasons, including procedural ones, the appointment of a forensic examination was refused.
Upon re-examination of the case by the District Administrative Court, a forensic examination was, nevertheless, assigned. According to the court ruling, forensic experts were posed with the questions prepared by our lawyers in the petition for the appointment of a comprehensive psychological and linguistic examination.
We are ready to help you!
Contact us by mail [email protected], by phone number +38 044 499 47 99or by filling out the form: