Our legal advice allowed a Client to avoid additional taxes in Ukraine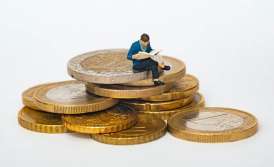 Appeals against additional tax amount imposing
Our Client was in situation when he had to pay land tax for one of his land plots that belonged to him. The situation appeared after he had a conversation with tax inspector who informed him (orally) that the Client was obligated to pay a land tax for a specific plot and that in the nearest future he would receive a letter with the official position of the Tax Inspection.
The actual situation was as described below:
The Client was registered as a sole proprietorship (with registration location in Kiev) and was a single tax payer of the 2nd group (the rate of single tax was equal to the maximal amount);
The plot was located in other region of Ukraine (it served as real estate construction site for several years) while Client's activities were not related to construction, agricultural business or renting;
The Client did not provide any explanations for the Tax Inspection about the plot being used for business activities.
Based on this information representatives of Tax Inspection concluded that the plot could not and actually was not used by the Client in his business activities. This meant that the Client wasn't exempted from paying taxes under subsection 297.1.4 of the Tax Code of Ukraine as it stipulates exemptions for single tax payers from land tax only for plots that used in business activities.

After analysis of Client's situation, regulatory framework and litigation practice we developed a position that was opposite to the position of Tax Service since:
Business activities consist not only of services provision and profit obtainment but also include activities related to preparations for services provision (in Client's case this meant that construction itself was a part of business activities);
Types and location of business activities conduction that are listed in certificate of single tax payer do not limit abilities of a sole proprietor to provide other services and do not bind him with the specific location (moreover our Client was paying single tax with the highest rate what made it easier to argue).
We presented this position to the Client and in order to prove its correctness to the regional Tax Inspection we prepared documents which our position was based on: stipulations of tax legislation, letters of State Tax Administration of Ukraine, letters of the Higher Administrative Court of Ukrai
We are ready to help you!
Contact us by mail [email protected] or by filling out the form: