Our lawyers helped Clients to divorce within shortest possible term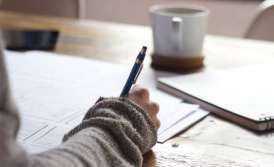 We were addressed by a married in Ukraine couple that wanted to dissolve their marriage within the shortest term. Since the couple had two underage children termination of their matrimonial union was possible only based on joint application through court proceedings.

Based on analysis of judicial practice legal experts of our firm prepared a set of required documents which regulated all property and financial relations of the couple (agreement about division of property, alimony agreement as well as agreement which defined children's place of living and participation of parents in their upbringing).

Filing of the abovementioned documents as well as grounded reasoning of inability of further matrimony continuation allowed the court to terminate their union after a single hearing and it was not necessary to reschedule the hearing for another month (although it is provided by legislation as a term for reconciliation).

Thus, Clients' interests were satisfied and the marriage was dissolved within the shortest possible term with minimal expenses.


We are ready to help you!
Contact us by mail [email protected] or by filling out the form: