Helped a non-resident to inherit property in Ukraine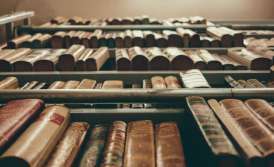 In last July a resident of Russia, a lawful heir of a resident of Ukraine, applied to our firm with a request to provide services for the full support of inheritance within the territory of Ukraine (real estate).
After the execution of the power of attorney for the employees of our firm, we carried out a high-quality preparatory work for obtaining a Certificate of Inheritance and subsequent registration of real estate title for our Client.
In particular, an assessment of real estate unit was carried out quickly (prior to the introduction of new rules for valuation activities), which allowed, first of all, to cut down expenses for both the assessment itself and the subsequent payment of tax. Following that, the relevant certificate about the owners of the apartment was received at BTI (Bureau of Technical Inventory) (the apartment was registered in the nineties, so there was no information about it in the electronic Registry yet).
Furthermore, we assisted the Client in obtaining the identification number, which is required in such cases, as well as in preparing a documentation package for the notary in order to determine the relationship (the testator and the heir were second-degree relatives with multiple cases of change of surnames).
After the preparation of all documents, it was necessary to pay the tax (non-resident heirs must submit to the notary a tax paid certificate prior to issuing the Certificate). Since the real property value exceeded tenfold of the minimum wage, the notary demanded to pay the tax at a rate of 17% of the assessed value of the object. Taking into account the fact that according to the Tax Code, the rate of 17% applies only to the part of the value of the object that exceeds the tenfold of the minimum wage, our firm's lawyers had to defend the interest of the Client before the notary. As a result, the tax was paid at the "correct" rate (15% + 17% on the amount of the excess).
Following the receipt of Real Estate Ownership Certificate, the issues of further alienation of property and the tax consequences of such alienation were clarified to the Client.
We are ready to help you!
Contact us by mail [email protected], by phone number +38 044 499 47 99or by filling out the form: