We upheld Client's right to communicate with his child in a Court of Appeal of Ukraine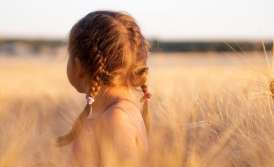 We were addressed by a Client whose ex-wife would not let him to communicate with son. Such situation was not suitable for the Client since his child and he wanted to spend time together.

Before addressing to our firm the Client tried to defend his interests in court personally but when he came to us he had already received negative decision of the court of first instance. When he realized that economy on legal support may result in complete loss of ability to see his child the Client turned to our help.

After communication with parties of the dispute and examination of the case materials it became obvious that mediation will not help in conflict settlement. The only possible solution was to protect Client's interests in Court of Appeal. Appeal drafted by our lawyers was based not only on regulatory framework. Our position in particular was partially based on necessity of normal communication of child and parents as basis for his sound development as a personality.

During this hearing the court heard the requests of sides, legal reasoning of Client's position as well as child's opinion. At the result of this hearing the Court of Appeal revoked the decision of the court of first instance and satisfied the claims of the claimant (our Client).

Thus, despite negative decision of the court of first instance, clear understanding of case circumstances and appropriate presentation of argumentative position convinced the court that communication of child and father was necessary. Client's interest was satisfied.
We are ready to help you!
Contact us by mail [email protected] or by filling out the form: